The highly awaited Legal 500 results are out and we're delighted with our rankings in multiple areas.
The firm ranked in 63 areas of law achieving a top tier ranking in 17 practice areas! (So you might just spot our teams on linkedin!)
Here's an overview of how the firm performed overall:
Rankings in our areas of law
14 Next Generation Partners
Celebrating our people in the Legal 500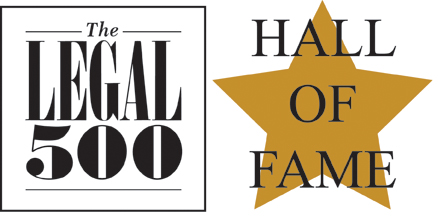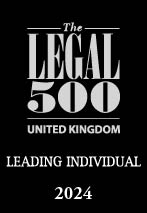 We've also had several lawyers ranked as 'Leading Individuals' – Martin Jones, Alex Smith,Robert Rose,Ed Wright, Kendal Litherland,Mohammed Saqub,Nick Briggs, James Woolstenhulme, Jayne Gardner, Alan Hamblett,Smita Jamdar, Lesley Davis, Martin Edwards, Andrew Taylor, Kavita Patel,Simon Stanion, Louise Ingram, James Fownes ,James Myatt and Peter Snodgrass. Their ranking is a true testament to their outstanding client service and expertise!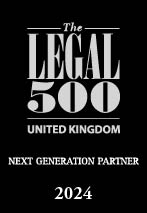 Special mentions also toRhys Wyborn,Rachel Gwynne, Paul Wakefield,Sonia Bachu, Geraldine Swanton, Tom Long, Ravinder Johal,  Anna Cartledge,Verity Kirby, Hannah Tait, Kylie Wesson, Jennie Wheildon,Selina Hinchcliffe and Kate Onions who have also been recognised as 'Next Generation Partners'.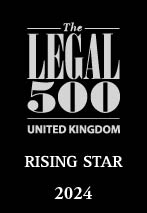 We're also listed in two brand new category.
Clinical Negligence Claimant -  West Midlands

Commercial litigation  - Bristol
Elsewhere we remain strong, with many teams receiving exceptional testimonials from clients.
Championing breadth and diversity of services
From the 63 practice areas we ranked in, we achieved a Top Tier Firm status for 17 of them.
Some areas reached the top tier for the first time. Our deep market insight of the employment sector in the East Midlands has elevated the team to tier 1. Our planning and environment team in the East Midlands was also recognised with a tier 1 ranking.
We have gone up a tier in six areas of law overall:
Agriculture and Estates – East Midlands

Commercial Litigation – London

Commercial Property – Beds, Bucks, Herts, Middx

Employment – East Midlands

Planning and environment – East Midlands

Personal Injury – West Midlands
Outstanding client feedback
We've also had some incredible feedback this year – far more than in previous years.
Here are just some of the comments made across the board by our valued clients. These are published on the official Legal 500 results site:
'This team had knowledge and experience in the area I needed and knew what to do – they were able to instruct the right counsel for my case.'
'I have worked with Shakespeare Martineau for 15 years. I find all of the team to be conscientious, hard-working and dedicated to providing a good response to queries raised on any of the cases they're handling. They work collaboratively and try to ensure the best possible outcome.'
'The team are professional and intelligent. They are able to get to grips with complex matters quickly and draw out the key issues and concerns across multiple sectors.'
'The team have continued to provide an outstanding service to the sector, in particular their understanding of some of the key legal and regulatory matters that have been of direct impact on universities over the past year has been enormously helpful, and the advice is always delivered in a highly engaging way.'
 'I have found Shakespeare Martineau to be a reliable firm who provide good advice with the lease advisory and property field. I have collaborated with them on a number of occasions and find the people and the firm to be very professional, well informed and able to provide a balanced view.'
'The practice works well in understanding its customer and their business, offering solutions whilst also highlighting any risks and potential challenges. The company is always professional and are a pleasure to deal with.'
'The team employs the latest case management technology to drive an efficient process and maximise successful client results. The practice has a wide range of clients across various sectors, attracted by their commitment to their robust regulatory and truly getting to know client processes.'
The team is responsive, and very professional, they turn around work quickly, and are always on the end of the phone to answer any questions or queries you may have.
The Future
We are extremely grateful for the loyalty our clients have shown us and the results that reflect the hard work our team provides. We look forward to continuing to provide excellent service to our clients as we head into 2024, and continue in our journey as a B-Corporation to make a positive impact on people and the planet.
Ben is part of our Main and Exec Boards, and as Chief Marketing & People Officer (CMPO), he is responsible for our people, customer, commercial and marketing strategy.