We are expanding our geographical footprint into Bristol and the Southwest, following an announced merger with law firm GL Law. You can find out more about the merger by reading our full press release here >>
The largest legal centre outside London, Bristol attracts top legal talent from UWE, the University of Bristol and the University of Law. Bristol is renowned for its creative, independent spirit and diverse culture. Voted as one of the best cities to start a business, Bristol is home to an exciting mix of start-ups, established SMEs and household names and our Bristol solicitors advise them all.
As one of Bristol's leading law firms, our legal experts pride themselves on standing out from the crowd and helping people make big life decisions, navigate change and limit risk. Our Bristol solicitors offer a wide range of services to owner-managed businesses, SMEs, start-ups and some of the most discerning private clients across the Southwest and beyond.
Our Bristol law firm is based in the prestigious Queen Square, at the heart of the city,  close to the historic Bristol harbour and near Bristol Temple Meads Station, meaning our team is perfectly placed to support businesses and individuals across the South West. Queen Square is a short walk from the bus, train and water taxi links, and there are several parking options nearby, flexible appointments are available online or in-person depending on preference.
Contact Our Bristol Law Firm
Our Recent Bristol Law Award Wins
Bristol Law Society Awards 2021 – Winner, Lawyer of the Year (Heledd Wyn)
Bristol Law Society Awards 2021 – Finalist, Law Firm of the Year (up to 20 partners), Team of the Year (Property) & Lawyer of the Year (Heledd Wyn)
Law Society Excellence Awards 2021 – Finalist, Practice Promotion
Bristol Life Awards 2021 – Finalist, Law Firm of the Year
Bristol Property Awards 2021 – Finalist, Law Firm of the Year
Bristol Life Awards 2020 – Winner, Law Firm of the Year. The judges said the firm had achieved; "Admirable growth in its Bristol team with its notably long-serving employees being a clear testament to its approach" and was an "Impressive contributor to the social and business fabric of Bristol."
If you'd like to pay an invoice or pay a debt you can pay online - visit our pay online page and follow the instructions.
What Our Clients Say About Us
Getting To Our Bristol Office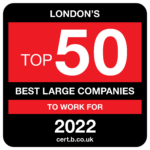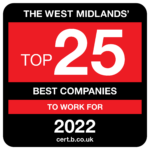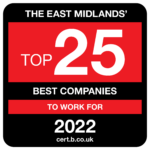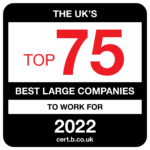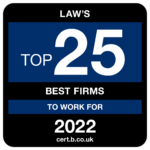 Frequently Asked Questions About Our Bristol Office
Our Bristol legal experts are here to answer any questions you might have
If you'd like to speak to a member of our team, please fill out the enquiry form. We will aim to reply to your query within 2 hours
Need to talk to someone sooner? You can call use at the number below
Our Bristol Solicitors Latest News & Updates