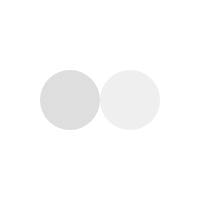 Heledd Wyn
Partner
Specialisms:

Court of Protection

Healthcare

Long Term Care

Private Client
Heledd Wyn is a Partner specialising in private client & long-term care. Based in Bristol Heledd has a great deal of experience across a range of future planning, private wealth and Court of Protection work.
Specialising in future planning, Heledd provides expert advice and guidance in respect of Wills, Powers of Attorney, long-term care, and asset protection to both private individuals and business owners. She also provides advice on inheritance tax and trusts.
Heledd is well known for her expertise in long-term and elderly care matters. Her knowledge of navigating the legal aspects of the care system, particularly the funding of care and challenging the decisions made by local authority assessments, make her invaluable to those dealing with care planning for themselves, or their loved ones. She has particular experience in dealing with NHS Continuing Health Care funding and Court of Protection applications.
In 2021, Heledd was awarded 'Lawyer of the Year' at the Bristol Law Society awards. She has also been shortlisted for two further awards – STEP Trusted Adviser & Today's Wills & Probate Industry Champion
Heledd is a member of STEP and sat on the STEP Mental Capacity Global Special Interest Group for six years. She is also an accredited member of Solicitors for the Elderly and is a former trustee of dementia research charity BRACE.
Heledd is nationally recognised as an expert in her field, as demonstrated by the requests to deliver training and commentary in both legal and national press.
Recognised in the legal directory Legal 500, testimonials from clients and peers described Heledd as "an excellent solicitor – she is always willing to provide help and advice in a friendly and efficient manner" and her team as having a "rare combination of excellent legal knowledge, plus an extremely personable approach. The whole operation is highly professional."
Examples of work Heledd specialises in:
– Collaboration with our Commercial & Corporate team on a complex family business succession planning exercise – balancing competing business and personal interests to achieve the outcome that the family were entirely happy with.
– Multi-generational tax planning by preparing wills trusts and providing inheritance tax advice.
– Working with an Independent Financial Advisor to obtain NHS Continuing Healthcare (NHS CHC), where a spouse was being charged for respite care, on top of several other care bills. From paying in excess of £900 a week, to the NHS paying considerably more (in full) to cover the complete cost of the husband's care.
– Working with a family farming business to obtain a reduction in care fees payable from over £75,000 to £17,000 with the ultimate outcome that the ongoing fees were paid by the local authority.
– Complex Court of Protection application working with an independent Deputy to ensure that the wishes and feelings of the individual were heard regarding where and how they should live their life wholly independently balancing competing views and interests of a number of parties.
– Instructed in a contentious Court of Protection application that spanned two separate legal jurisdictions and how care should be paid for and in which jurisdiction that care should be provided.
– Cross jurisdictional Court of Protection application to enable the sale of a property in France where the owner had lost capacity.
Publications & Presentations
– Care Conversations with Heledd Wyn & Special Guests – watch on-demand
– Guest speaker: Fraser and Fraser 'Asset Protection and Long-Term Care'
– Guest speaker, Integrity365 'How prepared are you for later life?'
– In conversation with Fiona Rawlinson for Cardiff University
– Elderly Clients: A Precedent Manual 5th edition
– STEP journal
– Solicitors Journal
– New Jurist
– Private Client magazine
– Providing tailor made training sessions for professional advisers such as STEP and Society Later Life Advisers and medical professionals
In October 2022, GL Law merged with national law firm Shakespeare Martineau. You can find out more about the merger in the link below.
Other People in Private Client
Please don't hesitate to reach out to Heledd Wyn or a member of the Private Client team for a no-obligation quote.
We're here to help make the choice that is right for you! Complete our contact form and one of our client care team members will aim to contact you within 2 hours to discuss your requirements.
---
If you'd like to talk to us sooner, you can call us at the number below.
Call us: 0330 024 0333
Back to our people
Why Shakespeare Martineau
The outstanding
legal force
We're intent on shaking up our profession for the better,
building something different… for our clients and our people
We're proud of the advice
we've given to our clients
We work closely with clients
to understand the priorities
and goals that drive you
Related Content
Other areas of our website you may be interested in.