Providing legal support for your family & business in Nottingham
Nottingham is a city that continues to go from strength to strength and invests in its future – and so do we. Over the last two years, our Nottingham law firm has continued to recruit new talent based around our clients needs. That means well-rounded, commercially savvy people who share your ambition.
The East Midlands is a region bursting with innovation, from large regeneration projects to residential developments, family businesses to listed companies. Our Nottingham office is close to the train station and tram stops, and a ten-minute walk from the city centre.
Recognised by the Legal 500, our solicitors in Nottingham offer depth and breadth of expertise across a wide range of legal sectors. We support both businesses and individuals, providing you with the commercially savvy legal mind you need to achieve your aims.
Why choose Shakespeare Martineau Solicitors in Nottingham?
On paper, we're a full-service law firm, providing legal services to businesses, organisations, government departments, families and people throughout life and in business. But we offer so much more than that. Expertise, commerciality and relationships are at the very heart of what we do.
We are a certified b-corporation company, which means we are legally required to consider the impact of business decisions on their people, customers, suppliers, communities and the environment, ensuring a balance between purpose, people and profit.
Our Nottingham legal experts are here to answer any questions you might have
If you'd like to speak to a member of our team, please fill out the enquiry form. We will aim to reply to your query within 2 hours
Need to talk to someone sooner? You can call use at the number below
Call Us: + 44 (0)115 945 3700
What Our Clients Say About Us
If you'd like to pay an invoice or pay a debt you can pay online - visit our pay online page and follow the instructions.
Our Recent Nottingham Law Award Wins
Nottingham Solicitor Reviews
" I had the pleasure of working with Raza Ali an exceptional solicitor, for my recent real estate transaction. From the beginning, their communication was impeccable, keeping me informed at every step of the process. Their efficiency was truly impressive, ensuring that everything moved smoothly and on time. Their sharp knowledge of law was evident in every interaction, providing me with the confidence that I was in capable hands. This solicitor is undoubtedly an asset to their firm, and their professionalism makes them a remarkable ambassador. I'm grateful for their outstanding service and wouldn't hesitate to recommend them to anyone in need of expert legal assistance. "
Mohammed Raja - Google Review
Contact Our Nottingham Office
Getting To Our Nottingham Office
Our Nottingham Partnerships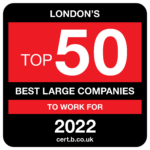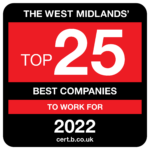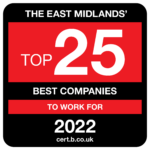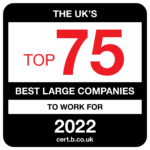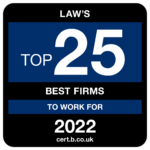 Useful Local Nottingham Links
Frequently Asked Questions Answered by our Nottingham Lawyers
We are one of the top law firms in Nottingham, and we provide legal services to businesses, organisations, government departments, families and people throughout life and in business. We are well-equipped to handle various services such as family law, employment law, conveyancing, wealth management, wills & probates, agriculture, construction and much more. To find out how we can help you, simply fill out your details on our contact form, and we will aim to contact you back within 2 hours.
Our law firm is located in the heart of Nottingham, close to the train station. If you'd like to find us easily, our what3words is ///strike.unit.spirit From what3words, you can click navigate, which will open your preferred navigation app/website.
Our Latest Nottingham Law  News & Updates