Creative industry solicitors
Our nationwide team works with a wide variety of businesses and individuals across the creative industries sector.
We regularly work with clients such as
Digital marketing and advertising agencies
Mobile and web development agencies
Video games manufacturers
TV and film producers
Software developers and systems integrators
Website owners and online platform providers
Online advertisers and retailers
How Our Creative Industries Experts Can Help
We support clients in the commercial exploitation and enforcement of patents and other innovations. A patent is one of the best ways to protect an idea or an invention and the team has a strong reputation and real commercial experience in the full range of patent law issues
Internet and online trading
We support clients in developing on line trading models and developing terms of business; enforcing intellectual property rights in an online environment.
Data privacy and cyber security
Advising clients on all aspects of data and privacy matters, including data audits, data subject rights, complaints to the ICO and data sharing arrangements
Regulation and entertainment licensing
When a business faces intervention from an enforcing authority it is usually because something serious has happened and business continuity may be at risk as a result. Clear thinking and prompt action are needed to turn the situation around.
Providing clearance advice for advertising campaigns, advising in connection with CAP Code and BCAP Code compliance and assisting with ASA complaints.
Contracts underpin many of your trade arrangements with other businesses and jurisdictions on a domestic and international level. No matter whether focused on the sales, supply or purchase of goods and services, ensuring your contracts are watertight is vital in ensuring the viability of your business, and ultimately, amplifying your profits.
Our Creative Industries Experts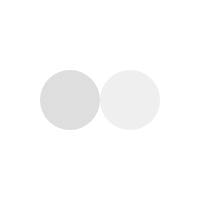 Partner & Head of Intellectual Property
Our team's commercial litigation experience and successes in patent law is nationally recognised. The team is currently IPEC team of the year at Managing IP
We are founder members of market leading Privacy Rules Group, providing globally connected advice and expertise
Our team has a real depth of experience ensuring you will only receive the best commercial legal knowledge bespoke to your business and unique situation
Our client used to be an authorised distributor of a spray-on polymer coating product owned in the US but now owned differently in Europe. The third party European owner of the trade mark issued proceedings for trade mark infringement, passing off and copyright infringement.
This complicated case involved looking at brand splitting issues and also the extent to which it is permissible to use a sign for descriptive purposes only to reference particular goods and services. We advised about how to resolve the issue and prevent the court action.
This was successfully achieved with a confidential settlement reached through mediation, which set out the parameters for future use and drew a line under the IPEC proceedings.
Our Other Market Expertise Services
Patents & Patent Litigation
We have a proud history of success in acting for clients across a diverse range of goods and services.
Trade marks, Brands & Designs
In many cases, brands and reputation have been built up over many years, and are amongst a company's most important assets – Our work always has your commercial goals at its heart.
Our Latest Creative Industries Updates
Our Creative Industries experts are here to answer any questions you might have
If you'd like to speak to a member of our team, please fill out the enquiry form. We will aim to reply to your query within 2 hours
Need to talk to someone sooner? You can call use at the number below