London continues to be globally recognised as a premier dispute resolution centre with a thriving demand for cross-border litigation and arbitration services.
Our International Litigation and Arbitration practice, which is headquartered in London but bolstered by our offices based nationwide, has fast gained a reputation for handling complex and high-value disputes, invariably with a multi-jurisdictional element.
The practice takes pride in its enviable client base comprising of sovereign states, state-owned entities, global banks, property investment funds, financial services institutions, family offices, overseas based investors and ultra-high-net worth individuals.
Our International Litigation and Arbitration Expertise
The team has particular expertise in complex jurisdictional issues, contractual, financial services, business and aviation finance disputes, the enforcement of foreign arbitral awards in the UK, domestic judgments overseas and international judgments in the UK, and other cross-border enforcement cases.  It has experience of working with a wide spectrum of clients ranging from global corporate entities to Government Ministries and their legal officers, ultra-high-net worth individuals and overseas based investors, funds and family offices.
The team has experience of handling multi-jurisdictional disputes that require working collaboratively with foreign law counterparts and authorities.
The team's arbitration offering is bolstered by the expertise of team members who are also chartered arbitrators, and have been involved in arbitration related work involving jurisdictions such Africa, India, UK and the USA.
Our experienced litigation team has the know-how to guide you through any international arbitration process; helping you to resolve the dispute as quickly and efficiently as possible.
We offer a complete litigation and arbitration service, guiding you through the process of resolving disputes as quickly and efficiently as possible, wherever and whenever they arise. Our in-depth knowledge of the rules of arbitration in jurisdictions around the world means we can get started on the process quickly, helping you to achieve your commercial objectives.
We will always start by analysing your case and advising of your legal position. We will then advise on the best approach to take in either resolving the dispute or on commencing arbitration, keeping in mind any specific arbitration rules and procedures that will need to be followed.
Our team has experience in dealing with many of the arbitration bodies. We guide you through the process from start to finish, helping you to resolve matters quickly and efficiently. Where necessary we can help to ensure any awards granted by the arbitrator stay confidential too.
Our service is designed to take the pressure off you and your resources, so you can focus on running your business, whilst we look after your commercial interests in relation to any disputes.
We will guide you through even the most challenging and complex cross-border disputes, seamlessly assisting you in litigation, arbitration, mediation or any other form of ADR, to achieve the best outcome for your case.
We offer a complete litigation and arbitration service, guiding you through the process of resolving disputes as quickly and efficiently as possible, wherever and whenever they arise.
We are recognised in the Legal 500 as a Leading Law Firm
"Shakespeare Martineau LLP is well-equipped to handle the breadth of corporate and commercial disputes and counts manufacturing, finance, IT and telecoms among its sector specialisms. The firm has excellent, knowledgeable lawyers covering a broad range of issues very effectively"
Why choose Shakespeare Martineau?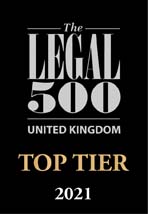 Our lawyers have been ranked as a leading firm in the 2021 Legal 500. You can find out more about our rankings and successes here.
Transparent on costs &
communication
We offer bespoke, client-focused and transparent pricing. As an all service law firm our communication is second to none and we will always keep you updated.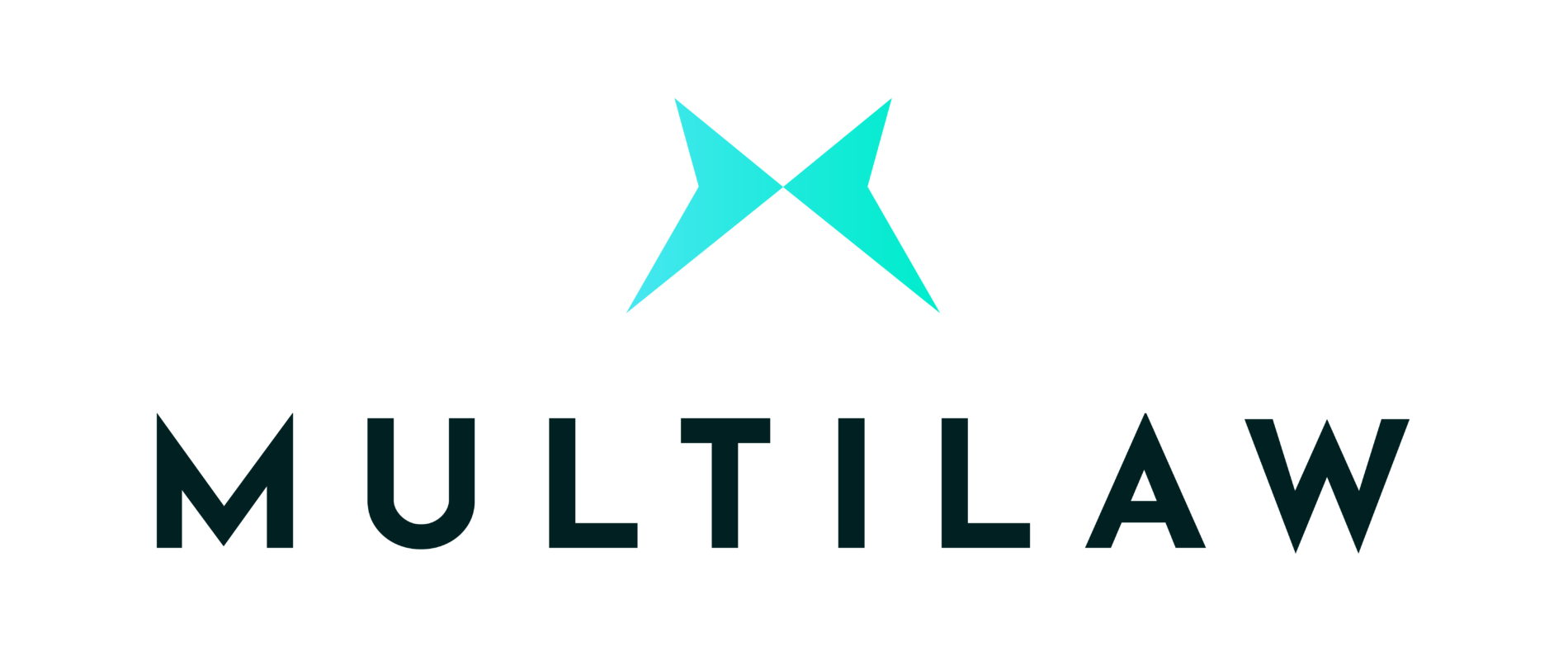 We are a founding member of Multilaw, a global legal network of over 10,000 lawyers in more than 150 commercial centres worldwide.
Call us today: 0330 024 0333
How we have helped international business
Acted for a global FX company in defending a c. £78m claim brought by its client seeking rescission of contracts on grounds of unlawful means conspiracy, breach of fiduciary duties, fraud and bribery.
We advised the client on how the litigation may have financial and regulatory implications across different jurisdictions in which the client operates. We acted for the client in freezing orders, applications for pre-action disclosure, security for costs and third party disclosure orders. We also drafted witness statements, consulted experts and carried out a mammoth disclosure exercise that required careful review of sensitive information provided by different entities in the client group operating in different jurisdictions.
Politically sensitive claim
Acted for a sovereign State and its various ministries in defending a politically sensitive claim that involved 5 arbitrations, and eventually led to court proceedings in 5 different jurisdictions (including England, India, Abu Dhabi, New York and District of Columbia) to seek enforcement of the arbitration award.
The case required swift and effective collaboration with foreign law firms, as well as various ministries involved, to adopt a unified and harmonious approach whilst dealing with enforcement proceedings in different jurisdictions.
Acted for a sovereign State in defending a £30m claim by a foreign lessor arising out of an aircraft lease contract and a linked guarantee agreement.
The case posed complex jurisdictional and governing law issues as the lease and guarantee contracts contained different jurisdiction and governing law clauses. The case also involved issues of foreign illegality, on which we had to liaise closely with foreign law experts and foreign witnesses. We also carried out an on-site review of documentary evidence and held witness interviews at the client's offices in Africa.
Ultra high net worth individual
Acted for an ultra-high-net-worth individual in defending a potential claim for recovery of US$76m brought by an overseas resident claimant alleging complex causes of actions ranging from breach of trust and breach of fiduciary duty to mistake, fraud and conspiracy.
Acting for the claimant in arbitration proceedings for recovery of £1.25m from the insurer of defendant, after first successfully representing the claimant in securing a summary judgment against the defendant for the recovery of such sum before the insurer declined cover. As the insurer is based in a foreign jurisdiction, and is currently in administration, the team has had to deal with complex issues of jurisdiction, governing law and extra-territorial operation of moratoria.
Our expert lawyers are ready to help you with a wide range of legal services, use the search below or call us on: 0330 024 0333
Our team's DNA is internationally diverse, which is reflected in both its constitution and practice.
The team comprises of dual-qualified lawyers who are multi-lingual, have practised law in foreign jurisdictions and developed a strong international client base particularly in countries like India, Turkey, the USA, the Cayman Islands and Tanzania. In cases where the governing law is not one in which we have qualified lawyers, through our membership of global networks of independent law firms (such as Multilaw), we collaborate and work closely with overseas law firms in litigation.
Through the international experience of its members and its strong connection with local partners, the team has a unique ability to draw on local knowledge in international disputes, provide a seamless on-the-ground service to international clients, and act as their gateway to the UK, EU and beyond.
Our expert lawyers are ready to help you with a wide range of legal services, use the search below or call us on: 0330 024 0333