Your guide to recovery and resilience
Buildings, workspaces and leases
Your guide to recovery & resilience | Buildings, workspaces and leases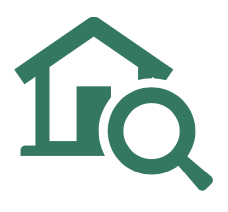 COVID-19 restrictions have had a massive impact on the commercial real estate market at every level, whether that is bringing some major projects to a halt or simply making it impossible to access and use premises.
As the world and economy moves forward, owners and investors of real estate as well as occupying tenants, will have to consider the adjustments they now need to make whilst the restrictions around social distancing continue.
When businesses emerge from full lock down this will be a slow process and they will need to find new ways of working and inevitably different ways to use their space over the coming months. And at the same time consider how to manage the cost of premises in these changed circumstances.
We may not be going back to 'normal' any time soon, or ever reach the heady heights of pre-COVID life, but what we do know, is that now is the time to plan your route to recovery in order to bounce back.
Landlords & Tenants
Are you a landlord?
You may have no choice but to consider rent freezes, deferments or other concessions for your tenants as they struggle to do business in the new future – do keep the communications lines open. Forcing them into insolvency is not generally the solution. Consider how you will manage service costs/charges as businesses re-open in order to mitigate service charges whilst still keeping people safe.
Are you a tenant?
You may be struggling through no fault of your own in some cases, if ordered to close your premises by the government. A landlord knows a good tenant is hard to find so talk to your landlord about rent holidays, suspensions, reductions or more manageable payment schedules as you try to maintain cash flow. You may find yourself needing less space if your business has contracted – monitor your lease break options so that you are sure they can be exercised if required and how much that may save/cost.
Change management
Review and prioritise
Any plans you had underway in terms of capital expenditure or major projects. Prioritise those that are critical and look to reschedule others.
Review your operations
Is it possible to consolidate the number of sites / people into one location? Can you redeploy space to be used in a more cost effective way?
New working practices
You should make plans to adapt your space to comply with all new legislation. You may need more space to comply with social distancing practices which could go on for some time. You will certainly need to reconfigure the space you have to ensure employees can work safely at a distance of 2m from each other. Alongside this remote working will become the norm where practicable.
Adapting your business
Is it possible that more of your business can go online? Is it time to bring forward those plans? E-commerce is likely to continue growing as customers avoid physical stores/premises and crowded gathering places, but it could create logistical challenges.
IT security
If you are considering more online activity, do review your IT security systems to ensure they are robust enough to cope and you have the correct measures in place to ensure data security.
New protections introduced
Remember to check whether the raft of protections introduced by the new coronarivus legislation may be of assistance to your business – for example those measures designed to protect tenants from facing immediate action by their landlord if they should fall into rent arrears. This legislation evolves on a daily basis so it is vital to stay up to date. But remember you still have to comply with existing legislation (e.g. health and safety) and you may need to make adjustments to reflect
Risk to third parties
Consider and assess the risks of third parties coming into your workplace e.g. suppliers, customers. As an occupier and as an employer you have a legal obligation to these people too.
Review your insurance policies
See if any of these additional costs mentioned can be claimed on your insurance.
Take time to review your insurance provision
Going forward ensuring it is fit for purpose and takes into account the new situations we all find ourselves in and you are suitably covered.
Insurance breaches
Check no breaches have occurred during any time you may have had away from your premises that could lead to a claim.
Review any regulatory licences
You need to ensure you are up to date, nothing has expired and review any additional requirements you may need.
Safety of workplace premises
Consider your facilities and maintenance activities
Additional procedures may be necessary to reassure employees that the workspace is a safe environment to work. This may require scheduling of additional deep cleans etc. You may need to consider providing additional hygiene facilities such as hand sanitiser, soaps etc.
Back to work plan
When employees do start to come back into the work environment, if they have not already, a lot will have changed and is likely to be changed for the foreseeable future. Communicate openly and consider producing a back to work plan/information pack detailing the changes/requirements, commitments you are making to the working environment and how you need them to respond and play their part. This will help employees feel safe back in the workplace.
New or additional signage
We will all be working to new legislation and new working practices so ensure you comply with any new legislation/best practice and tell everyone about it – social distancing, wearing of appropriate PPE etc.
Travelling to work
Many of your employees will be looking for new ways to travel to work to avoid crowded public transport, following recent government guidance. Consider finding and providing additional safe facilities for bicycles and lockers for employees or additional car parking.
Contact us
In response to the pandemic we created our coronavirus hub which includes advice, guidance and insight to help you navigate through these uncertain times. As we all begin to adapt and prepare for the future, our hub will evolve to provide you with further help and resources for surviving, reviving and beginning to thrive in life and business, throughout the challenging times ahead.
Our free legal helpline offers bespoke guidance on a range of subjects, from employment and general business matters through to director's responsibilities, insolvency, restructuring, funding and disputes. We also have a team of experts on hand for any queries on family and private matters too. Available from 10am-12pm Monday to Friday, call 0800 689 4064.
For legal support in relation to the coronavirus or any other matter, get in touch with your team today.
From inspirational SHMA Talks to informative webinars, we have lots of educational and entertaining content for life and business visit SHMA® ON DEMAND.
Landlord & Tenant Advice
Commercial Development
More guides to recovery & resilience
We are here to help in your business and personal life - contact us today to find out more.
SHMA® ON DEMAND
Listen to our SHMA® ON DEMAND content covering a broad range of topics to help support you and your business.
Our thoughts
All the latest views and insights on current topics.
Our expert lawyers are ready to help you with a wide range of legal services, use the search below or call us on: 0330 024 0333