Law firm Shakespeare Martineau has announced six new hires – including three new partners – at its Milton Keynes office as part of its national growth strategy and commitment to bolstering specialist expertise in healthcare, education, social housing and real estate development.
All six hires were formerly at EMW, within its healthcare, education, social housing and development teams, with their appointments being 'just the start' of accelerated growth for Shakespeare Martineau in the South region.
Joe Soul, Jordan Glackin and Allawee Albaghdadi join Shakespeare Martineau as partners, Hannah Brassington joins as associate, Hayley O'Leary joins as paralegal, and Georgina Tilley joins as due diligence manager.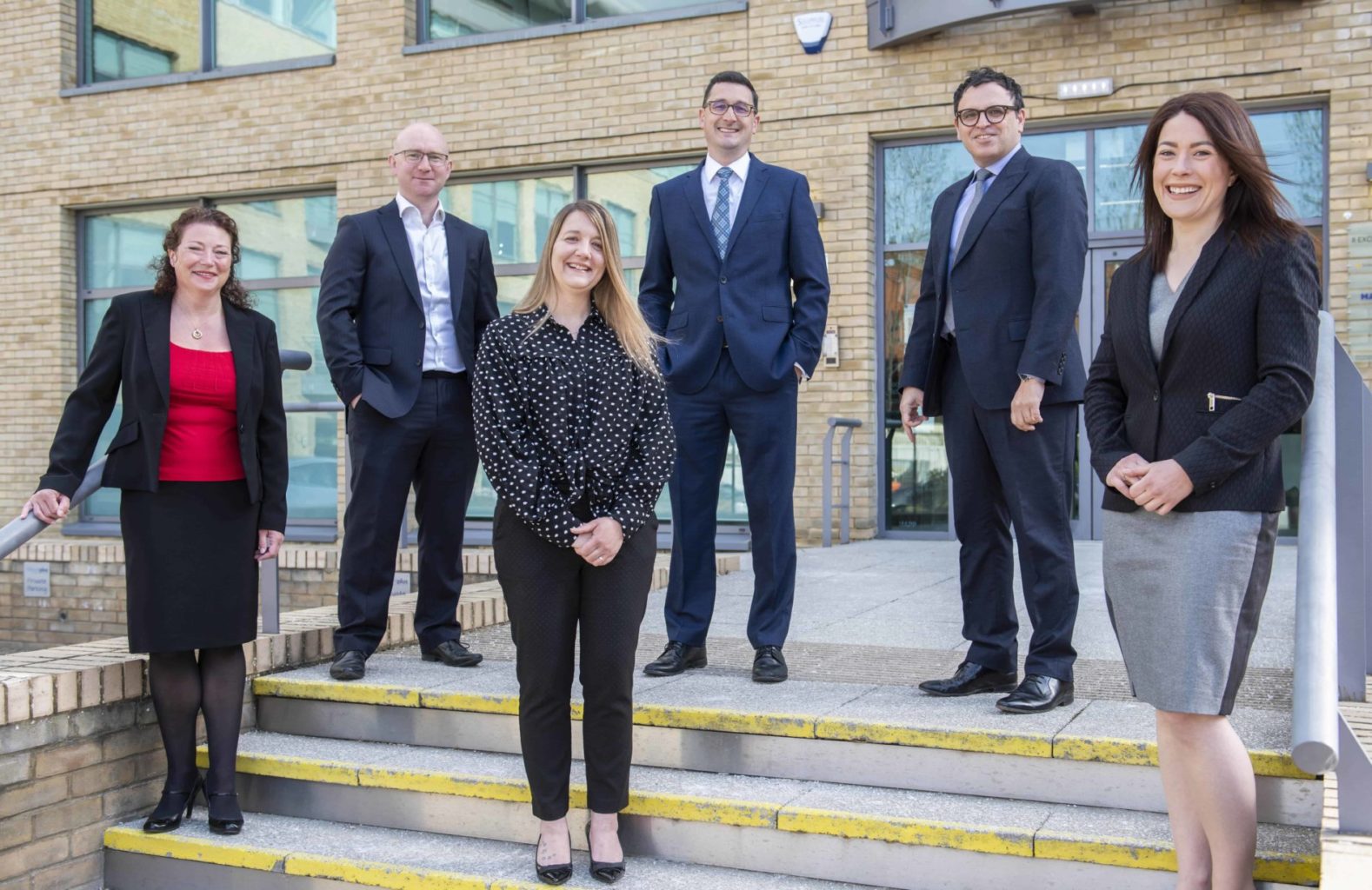 Joe Soul, who will lead Shakespeare Martineau's national commercial property and development team, brings more than 20 years' experience and expertise in real estate and property development, specialising in sectors such as social housing, healthcare and education. He has particular expertise in the ownership, development and funding of care homes, private medical hospitals, medical diagnostic operators, private medical hospitals, GP surgeries, pharmacies, dentists and vets.
Jordan Glackin joins us as partner with specialist knowledge of healthcare and education sectors. Jordan has over 10 years' experience acting for healthcare clients, particularly buying and selling business for owners and operators in the social care, dental, GP and pharmacist sectors. Jordan's education experience includes academy conversions, setting up and advising free schools, setting up and acting for multi academy trusts, various corporate matters for independent schools, buying, selling and advising children's daycare nurseries and advising local authorities in relation to schools and academy conversion.
Allawee specialises in real estate development with wide experience both within private practice as well as in-house for major retailers Amazon and Frasers Group. Allawee has worked extensively with commercial and residential developers, corporate occupiers and clients within the education and leisure sectors on acquisitions, lettings, development funding, corporate real estate as well as other operational real estate matters within the UK and overseas.
Hannah Brassington is an experienced real estate development lawyer, assisting commercial and residential developers as well as education clients on a variety of development projects across the region.
Due diligence manager Georgina Tilley and paralegal Hayley O'Leary will assist with co-ordinating transactions, undertaking commercial enquiries, and regulatory reviews, as well as assisting the team on a variety of ancillary corporate and real estate matters. Georgina also has specialist knowledge of NHS contracts and partnership arrangements in respect of dentists and GPs.
The Milton Keynes expansion follows the firm's launch earlier this year in Lincoln and recent 'House of Brands' strategy announcement that will see the firm double in size by 2023.
Joe Soul said: "Milton Keynes is an exciting place to work because it's a relatively young city and is highly inclusive – it also has a number of great connections with Oxford, Cambridge, London and Birmingham, and in recent years we've seen an influx in businesses setting up offices in Milton Keynes.
"From previous experience I know how important culture is when trying to deliver a strategic growth plans and it was clear to me that everyone at Shakespeare Martineau shares a positivity and common goal. I'm looking forward to developing the Milton Keynes office, not only in my key specialist areas, but also our commercial and private offering."
The team will be joining the firm's infrastructure and specialist markets business unit working collaboratively with teams across the firm.
Alex Smith, managing director of the infrastructure and specialist markets business unit, said: "I'm delighted that Joe, Jordan, Allawee, Hannah, Georgina and Hayley have joined us, their arrival enhances our breadth of client services, and our specialist sector expertise both regionally and nationally. We already have a strong reputation in education, healthcare, social housing and commercial development; so, I'm thrilled to welcome our new team members to further reinforce our expertise and strengthen our Milton Keynes and London footprint.
"I'm excited to see the team unlock their personal potential and as well as that for our clients."
Kavita Patel, partner and head of South region said: "We know that location means a lot to our clients – so unlike a lot of firms that are retreating from regional locations, we're expanding – not only does this widen our talent pool, but also benefits our clients by having local experts – backed by 850-person strong national firm."
Currently, Shakespeare Martineau is based in Milton Keynes, London, Birmingham, Stratford-upon-Avon, Solihull, Nottingham, Leicester, Sheffield, Glasgow and most recently Lincoln.
Shakespeare Martineau is proactively seeking mergers, acquisitions, team recruitment and lateral hires in Milton Keynes, South and nationally.
Ben is part of our Main and Exec Boards, and as Chief Marketing & People Officer (CMPO), he is responsible for our people, customer, commercial and marketing strategy.
Who we are
On paper we're a full-service law firm, providing legal services to businesses, organisations, government departments, families and people throughout life and in business. But we offer so much more than that. Expertise, commerciality and relationships are at the very heart of what we do.
Our Latest Firm News Updates
Our experts are here to answer any questions you might have
If you'd like to speak to a member of our team, please fill out the enquiry form. We will aim to reply to your query within 2 hours
Need to talk to someone sooner? You can call use at the number below