Nottingham is a city that continues to go from strength to strength and invests in its future – and so do we. Over the last two years our Nottingham law firm has continued to recruit new talent based around our clients needs. That means well rounded, commercially savvy people who share your ambition.
The East Midlands is a region bursting with innovation, from large regeneration projects to residential developments, family businesses to listed companies. Our Nottingham office is close to the train station and tram stops, and a ten minute walk from the city centre.
Recognised by the Legal 500, our solicitors in Nottingham offer depth and breadth of expertise across a wide range of legal sectors. We support both businesses and individuals, providing you with the commercially savvy legal minds you need to achieve your aims.
Contact Our Nottingham Law Firm
Our Recent Nottingham Law Award Wins
If you'd like to pay an invoice or pay a debt you can pay online - visit our pay online page and follow the instructions.
What Our Clients Say About Us
Getting To Our Nottingham Office
Our Nottingham Solicitors Service Expertise
Our Nottingham Partnerships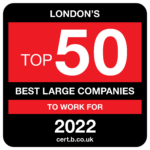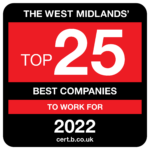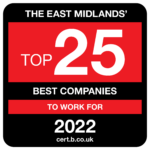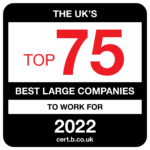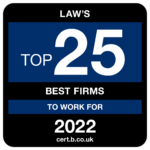 Frequently Asked Questions About Our Nottingham Office
Our Nottingham legal experts are here to answer any questions you might have
If you'd like to speak to a member of our team, please fill out the enquiry form. We will aim to reply to your query within 2 hours
Need to talk to someone sooner? You can call use at the number below
Call Us: + 44 (0)115 945 3700
Our Nottingham Solicitors Latest News & Updates