Reporting requirements for businesses demand a meticulous eye for detail, a firm understanding of compliance and stringent procedures.
Whether a private, public or listed company, you have a duty to prepare annual accounts for regulators, shareholders and auditors. Your reporting needs not only require legal substantiation but will be instrumental in presenting an accurate picture of your financial position.
Breathing life into your company results is also a smart way to improve investor and worker confidence. And regardless of the size of your business, your reporting must be clear, vibrant and most of all, have real purpose.
Ensuring your reports are accurate is essential when promoting transparency and meeting your compliance obligations. Preparing key reports can be time consuming and our experience in project managing the entire process can help relieve the burden. Our team can assist in the drafting of key reports in your Annual Report, such as the directors or the corporate governance reports whilst also acting as the conduit between directors and advisers. If you are looking for a simple proof read or sense check of the content of your Annual Report, we will be happy to assist. We can also handle the logistics of printing and distribution to shareholders and are fluent in the ever-increasing move towards electronic communications
For Annual General Meetings, not only do we prepare your Notice of AGM, but our fully comprehensive service ensures smooth running of the meeting from monitoring voting and dealing with shareholder queries through to hosting the meeting and dealing with all post meeting filings
Although reporting of this nature happens annually, it doesn't always follow the same process or include the same information. We ensure that you are kept up-to-date on any new legislation that may shape the way you do business or report on your financial position
Our service
Preparing financial reports and Annual General Meeting materials is an annual occurrence, but still creates headaches for many businesses.
We help to relieve the administrative burden for you by combining sharp attention to detail, shrewd project management and up-to-date compliance knowledge from our team of experts.
In turn, we help to bring your annual reporting to life with reassurance and confidence.
How we work with you
We don't believe in reporting for the sake of it. From working with sole traders right through to larger listed companies, your reporting requirements and Annual General Meetings needs will vary greatly. However, what doesn't change is the need to interpret your financial data into meaningful reports with clear appraisal and actions.
We work with a large variety of professionals. From key directors, FDs and CFOs, through to the next layer of management and finance controllers to ensure your processes are streamlined and as stress free as possible.
Other Company Secretatial Legal Services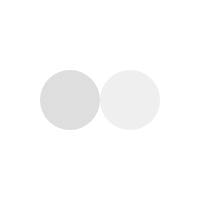 Corporate Governance
Our team work tirelessly to educate you on your obligations and provide you with access to informed and accurate processes, systems and people.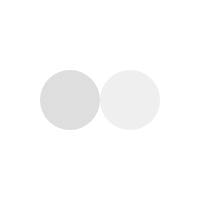 Board Effectiveness Reviews
Our team provide practical actions to ensure your Board can remain, or become, the best version of itself.
All the latest thoughts and insights from our team
All the latest on-demand content