The highly awaited Legal 500 results are out and we're delighted with our rankings in multiple areas.
The firm ranked in 57 areas of law achieving a top tier ranking in 15 practice areas! (So you might just spot our teams using the suggested hashtag #humblebrag out on social media…)
Here's an overview of how the firm performed overall:
Rankings in our areas of law
14 Next Generation Partners
Celebrating our people in the Legal 500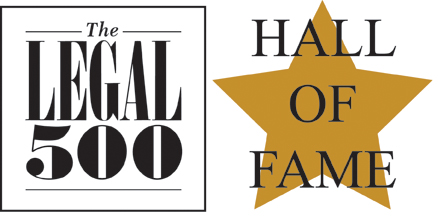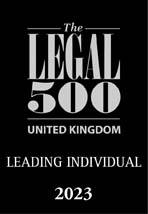 We've also had several lawyers ranked as 'Leading Individuals' – Martin Jones, Alex Smith, Robert Rose, Ed Wright, Kendal Litherland, Mohammed Saqub, Andrew Mellor, Alan Hamblett, Smita Jamdar, Lesley Davis, Martin Edwards, Andrew Taylor, Kavita Patel, Simon Stanion, Louise Ingram and Peter Snodgrass. Their ranking is a true testament to their outstanding client service and expertise!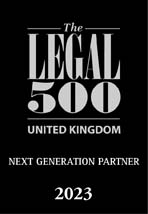 Special mentions also to Rhys Wyborn, Rachel Gwynne, Paul Wakefield, Sonia Bachu, Kate Onions, James Woolstenhulme, Geraldine Swanton, Tom Long, Ravinder Johal, James Fownes, Anna Cartledge, Verity Kirby, Nicola Fahey,and Hannah Tait who have also been recognised as 'Next Generation Partners'.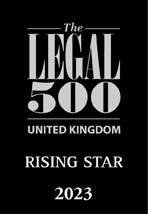 We're also listed in one brand new category.
Family – Elsewhere in the West Midlands
Elsewhere we remain strong, with our education, commercial property, intellectual property, sports, corporate and commercial, charities, family, and personal trusts, tax and probate receiving exceptional testimonials from clients, as well as several other areas.
Championing breadth and diversity of services
From the 57 practice areas we ranked in, we achieved a Top Tier Firm status for 15 of them.
Some areas reached top tier for the first time. Our deep market insight of the agriculture and estates sector in the West Midlands has elevated the team to tier 1.
We have gone up a tier in three areas of law overall:
Employment  - West Midlands 

Agriculture and Estates – West Midlands
Outstanding client feedback
We've also had some incredible feedback this year – far more than in previous years.
Here are just some of the comments made across the board by our valued clients. These are published on the official Legal 500 results site:
"They combine wise strategic advice with a cutting-edge and innovative approach to litigation strategy."
'Commercial approach – already thought through commercial viewpoint as well as legal considerations before making recommendations or discussing issues.'
The team at Shakespeare Martineau always deliver a high class service and always deliver results. They are quick to raise any issues and get them resolved and always have great communication.
'The team is outcome focused, well resourced and user-friendly delivering honest and pragmatic advice.'
'The team is very helpful and collaborative in dealing with quite complex farm sales matters. The lawyers have dealt with a number of sales in quite difficult circumstances throughout Covid. I have not had this level of feedback and communication previously from other solicitors'.' 
'They are a highly talented and personable team who work hard to build strong relationships with clients. There is real breadth in their talent, ranging from the most junior members to the partners.'
Ben is part of our Main and Exec Boards, and as Chief Marketing & People Officer (CMPO), he is responsible for our people, customer, commercial and marketing strategy.