As the affordable housing sector edges closer towards the deadline of 1 September 2022 to complete installations, such as heat meters and heat cost allocators, it seems the practicalities and true cost of compliance with the Heat Network (Metering and Billing) Regulations 2014 may have been largely underestimated by the government when they were brought into force.
Joanna Lee-Mills, partner and head of social housing development, examines some of the challenges faced by registered providers in complying with their obligations under the Regulations.
What are the Heat Network (Metering and Billing) Regulations 2014?
The Regulations are designed to drive energy efficiency and reduce carbon emissions from heating through the use of meters. The aim is that consumers will use less energy (and therefore are only billed based on their consumption of heating, cooling or hot water), which in turn leads to a reduction in carbon emissions.
However, as heat networks account for only a small percentage of UK heating systems, the operation of these was previously unregulated and their locations unknown.
The introduction of the Regulations in 2014 now means operators of heat networks must submit notifications for the heat networks they operate and, where required, install metering devices on those networks. There is now also a database of where all the UK heat networks are in operation.
You can read more about the Regulations on the gov.uk website.
The Regulations were subsequently amended in 2015 and then again in November 2020.
Metering devices for social housing providers
The latest amendments to the Regulations introduced a classification system that helps determine whether heat network operators need to install metering devices into their buildings.
The three building classes introduced by the Regulations are:
Viable – where meters must be installed;
Open – where meters must be installed if the result of a cost-effectiveness assessment is positive; and
Exempt – where meters do not have to be installed.
Additionally, two assessment tools have been developed to help assess whether it is cost-effective to install metering devices (though only one of the assessments needs to be completed by the operator in question):
Read further guidance on the cost-effectiveness tools.
Following assessment, the results must be reported in the Heat networks notification template 2020 and any supporting documents submitted to the Office for Product Safety and Standards (OPSS) upon request.
What are the main challenges for registered providers?
Timeline
One of the key criticisms surrounding the implementation of the Regulations has been the fact that the deadlines by the Department for Business, Energy & Industrial Strategy were unrealistic from the outset.
In terms of timescales, operators had to:
Carry out an initial cost-effectiveness assessment by 27 November 2021; and
Install metering devices (if applicable) by 1 September 2022.
Many registered providers missed the 'assessment deadline' and, as a result, are likely to miss the September 2022 deadline too. Feedback regarding the timeframe between carrying out the assessment and needing to install metering devices has been that it was too short, and therefore housing providers were unlikely to have ever met that target.
However, looking ahead, it will not serve the government to impose the 2022 deadline. For the sector to fully and properly support the objectives behind the Regulations, a soft approach to the deadline needs to be adopted in order to allow the sector time to get it right. Registered providers will amongst other things, need time to consider the impact of the Regulations more fully and develop robust strategies as to how best to implement them.
In short, whilst creating and imposing a new set of rules through the Regulations has helped prescribe the destination to be reached, there has been a lack of best practice guidance and support as to how to get there. Additionally, there is not enough commentary yet from registered providers who have already embarked on the process. The sentiments of the affordable housing sector is predominantly along the lines of having presented the problem to be solved, the government has left the sector with little no direction as to how to solve it, and has imposed unrealistic timescales to achieve these targets.
Resource
It is likely that very few registered providers will have the in-house expertise, policies or funding in place to install metering devices. The considerations are much wider than just installing new meters; for example, considerations have to be given as to the type of meter it should be (pre-paid, etc.) and more importantly in terms of the balance sheet, whether the housing association writes off any previous fuel debt.
In practice, the registered providers who have already looked at implementing the Regulations have had to work with metering providers for help and support, but this has not been enough. Many associations have also had to engage with specialist energy customer service companies, which in turn has incurred additional costs. The cost of compliance on the sector is therefore not only in monetary terms but has also impacted the need to develop internal expertise and allocated resources accordingly.
Education
Another challenge faced by registered providers is demonstrating to tenant occupiers the benefits of using metering devices and explaining how they work.
Energy bills have typically been incorporated into the rent bill and therefore a large proportion of tenants are likely to be concerned that their bills will increase, particularly as the metering devices will reveal how much energy is actually being used. This is even more so as energy bills will have to be separated from the rent bill.
A vast majority of tenants have become accustomed to leaving the heating on almost all day and were able to do so as they incurred a fixed charge (and therefore energy consumption cost formed part of their rent). Following the installation of meters, an education piece is likely to be needed on how to use energy efficiently without putting tenants into vulnerable situations but given the sensitivity of the subject matter, it will be down to the individual registered provider as to the manner this is communicated. A robust communication strategy will therefore be central to the degree of 'buy-in' to be achieved from end users.
Access
Naturally, people are reluctant about letting strangers into their homes, and that was the case even before the pandemic hit. Many registered providers face challenges in obtaining access to stock and the education piece mentioned above, will go a long way towards helping the sector gain access to properties within their portfolios for the purposes of implementing the Regulations. From a practical perspective, tenancy agreements will need reviewing to outline any access requirements.
Energy injustice
Registered providers will be keen to ensure that all of their tenants are treated equally, irrespective of the building classification.
Discrepancies, if there are any, are likely to be challenged. For example, properties and schemes that have metering devices installed will have greater transparency on energy consumption (as this will now be shown on their rent bill), but those that do not will not know how much energy they're using. This does raise issues as to how providers ensure that all tenants are given access to the same information.
The impact on asset management and communications strategy is therefore not to be underestimated.
What's the current picture?
Unfortunately, the cost-effectiveness assessments have not been entirely accurate for some properties falling into the 'open class'. They are based on a net present value return on investment calculation over a 10 year period, which assesses the estimated energy saving against the cost of installing the meters.
The reduced input cost effectiveness tool used to calculate energy efficiency is based on actual energy data, but there have been instances where the data has been incorrect and therefore the total building consumption overestimated. Installing heat meters also means affordable tenants will pay for their heat on a kilowatt per hour basis, rather than a global figure based on estimated use.
Unless registered providers deliver a fully considered and holistic approach, is it possible that compliance with the Regulations might ultimately perpetuate the current costs of living crisis with tenants potentially falling into further fuel debt.
To summarise
The concept of consumption transparency has proved to be a double edged sword and registered providers have had to really dig deep and explore whether they have the financial and time resource to overcome this challenge. In fact, some providers face a real dichotomy with regard to compliance.
Whilst the vast majority understand the rationale behind the need for energy monitoring in order to reduce bills and create a platform of transparency, it is still not clear at this stage whether the benefits of imposing the Regulations will outweigh the cost challenges faced by the affordable housing sector.
Decarbonisation of the heat sector will continue to be the priority du jour, and with regulatory compliance targeting technical and emission standards being a necessary part of the Net Zero and Green Homes landscape, the pressures are not likely to ease up in the foreseeable future.
Registered providers will need to ensure that there is the requisite planning, education, communication and collaboration in implementing the Regulations and therefore it remains to be seen how this will all unfold in practice.
How we can help
If there is anything in this article you would like further information on, please feel free to contact us.
Joanna heads up our social housing team. Her expertise encompasses advising on social housing development transactions, from site assemblies to larger scale phased sales and purchases.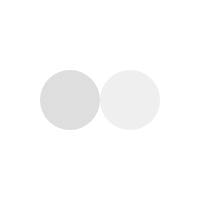 Social Housing
Backed by specialists and an in-depth knowledge of social housing, residential and commercial development, planning and construction as well as housing management, employment, finance and funding, corporate and commercial law, we build your team of advisers to help you realise your goals.
Our Latest Social Housing Updates