HR in a post-Brexit Britain
Wednesday 26th February 2020, 16:00 - 18:30
Shakespeare Martineau, 60 Gracechurch Street, London, EC3V 0HR
Who should attend?
This event is aimed at HRDs, business owners and senior directors who have responsibility of international operations and workforces within their organisation.
After three turbulent years of Brexit negotiations, the UK is finally due to leave the European Union on 31 January 2020. With many UK businesses operating in the EU and internationally, what is the potential impact of Brexit on their business structure and workforce?
Whilst many have been preparing their business for a post-Brexit Britain, many have sat tight for more definitive decisions from the government. It's now time to take action.
With the assistance of some of our colleagues from other firms in Multilaw – a global network of 90 independent law firms of which we are a founding member – we are hosting an interactive panel discussion exploring from both sides of the coin, what Brexit actually means for businesses and what action they need to take now. Our panel will consist of legal experts from both the UK and the EU27 perspectives, and there will be an opportunity for informal discussion and networking afterwards.
This will take place at our London offices on Wednesday 26 February 2020, at 4pm – 6.30pm.
Places are limited, so make sure you book early to secure your place.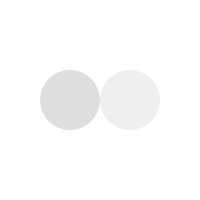 Register to attend
HR in a post-Brexit Britain
Wednesday 26th February 2020, 16:00 - 18:30
Shakespeare Martineau, 60 Gracechurch Street, London, EC3V 0HR
There is no charge for attending this event, but places are limited and advance booking is essential.  To secure your place, please complete the registration form.
For further information about this event, please contact Rumena Rahman.
Related articles
All the latest views and insights on current matters.
Related Content
Other areas of our website you may be interested in.