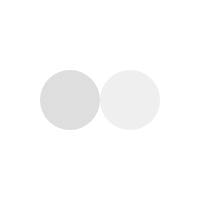 Andrew Foreman
Group Chief Information Officer
Andrew started his career in software development with IBM and developed through various roles into Group Director Projects at SITA, based in Geneva, responsible for delivery globally.
He then joined SHL as Global Head of IT Service Delivery, responsible for Infrastructure and Service Delivery for clients in 40 countries. Following that, Andrew held a number of senior positions at Experian, including responsibility for their outsourced development centres based in India and for relationships with a number of Experian's largest global suppliers.
Most recently, Andrew was CIO at Kensington Mortgages, responsible for all aspects of technology including Digital Transformation, Data and Analytics, Architecture, Infrastructure, Software Engineering, Applications, and Cyber Security & Resilience.
Andrew's particular specialisms and areas of interest include:
• New hybrid working models and organisations building on COVID-19 as a catalyst for change. He particularly likes "work is what we do, not where we do it", and for Shakespeare Martineau this is already part of the employee value proposition and critical to attracting future talent.
• Technology enablement to create improved customer and colleague outcomes – the digitisation of customer journeys and adoption of delivery methods such as DevOps and Agile to help organisations accelerate pace of change.
• New legal tech organisations and capabilities, and their potential to transfer customer experiences in legal services.
Outside of work, Andrew enjoys long-distance cycling and hopes to complete the 1500km London-Edinburgh-London ride later this year.
Please don't hesitate to reach out to Andrew Foreman or a member of the CIO Central team for a no-obligation quote.
We're here to help make the choice that is right for you! Complete our contact form and one of our client care team members will aim to contact you within 2 hours to discuss your requirements.
---
If you'd like to talk to us sooner, you can call us at the number below.
Call us: 0330 024 0333
Back to our people
Why Shakespeare Martineau
The outstanding
legal force
We're intent on shaking up our profession for the better,
building something different… for our clients and our people
We're proud of the advice
we've given to our clients
We work closely with clients
to understand the priorities
and goals that drive you
Related Content
Other areas of our website you may be interested in.