Branding and advertising are essential elements of any business strategy.
Get it right, and the wins can be considerable – increased client base, brand recognition, enhanced reputation. However, get it wrong and in the UK, you could find yourself answering to the Advertising Standards Agency (ASA).
The ASA ensures that advertisers play by the rules as set out in codes of practice known as the CAP and BCAP codes. If an advertiser is found to fall foul of the rules, the ASA can impose sanctions.
Advertising law and intellectual property meet – and sometimes clash – when an advertiser uses a competitor's trade mark in comparative advertising. This is permitted, but only in very specific circumstances. Comparative advertising – where the brand name of a competitor is used to compare goods and services – is a common tactic, but one that often encounters mistakes, challenges and disputes.
Mentioning a competitor within an advertising campaign sounds straight forward enough and is a common way to gain the competitive edge. In reality, there are pitfalls that can easily trip you up. Our experienced intellectual property team is well versed in the complexities of advertising and intellectual property law and can help to guide you on what is and isn't possible with planned comparative advertisements campaigns
Understanding the rules imposed by the ASA can be a minefield, but we can help you to stay on the right side of the multiple layers of legislation, so that you can promote your brand with peace of mind
IP rights may be used to protect your brand and prevent a competitor infringing your rights. The advertising rules also permit complaints to be lodged directly with the ASA, which is useful if a competitor has over-stepped the mark
Creativity is at the heart of advertising and you don't want to get weighed down by the legal technicalities before an advert goes live, or worse still, after. Early engagement with our team can ensure that your creativity is not stifled by the law and that your reputation is always protected
Our service
We've advised multiple brands – large and small – on their proposed advertising and other media campaigns, to reduce the risk of disputes. We consider the vast rules, technical details, reputational and financial risk on different types of advertising for many sectors. From defending or raising a claim against the Advertising Standards Authority or Trading Standards, to ensuring you are compliant with the CAP and BCAP codes, our determined team of IP specialists ensure that you're protected – reputationally, financially and creatively.
How we work with you
We know the time it takes to build a credible and compelling brand and your advertising practices should support, not undermine your efforts. We work with you from the early stages of a campaign and at every stage of protecing your brand to ensure that your business is free from dispute and able to impress customers for years to come.
Other Intellectual Property Legal Services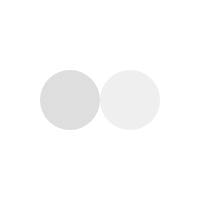 Trade marks, Brands & Designs
In many cases, brands and reputation have been built up over many years, and are amongst a company's most important assets – Our work always has your commercial goals at its heart.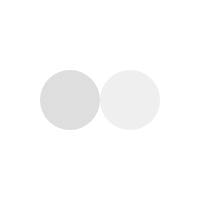 Patents & Patent Litigation
We have a proud history of success in acting for clients across a diverse range of goods and services.
All the latest thoughts and insights from our team
All the latest on-demand content