Your guide to recovery and resilience
Buildings, workspaces and leases
Your guide to recovery & resilience | Buildings, workspaces and leases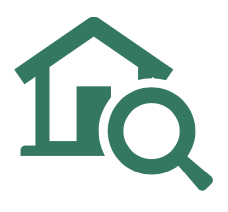 COVID-19 restrictions have had a massive impact on the commercial real estate market at every level, whether that is bringing some major projects to a halt or simply making it impossible to access and use premises.
As the world and economy moves forward, owners and investors of real estate as well as occupying tenants, will have to consider the adjustments they now need to make whilst the restrictions around social distancing continue.
When businesses emerge from full lock down this will be a slow process and they will need to find new ways of working and inevitably different ways to use their space over the coming months. And at the same time consider how to manage the cost of premises in these changed circumstances.
We may not be going back to 'normal' any time soon, or ever reach the heady heights of pre-COVID life, but what we do know, is that now is the time to plan your route to recovery in order to bounce back.
Landlords & Tenants
Are you a landlord?
You may have no choice but to consider rent freezes, deferments or other concessions for your tenants as they struggle to do business in the new future – do keep the communications lines open. Forcing them into insolvency is not generally the solution. Consider how you will manage service costs/charges as businesses re-open in order to mitigate service charges whilst still keeping people safe.
Are you a tenant?
You may be struggling through no fault of your own in some cases, if ordered to close your premises by the government. A landlord knows a good tenant is hard to find so talk to your landlord about rent holidays, suspensions, reductions or more manageable payment schedules as you try to maintain cash flow. You may find yourself needing less space if your business has contracted – monitor your lease break options so that you are sure they can be exercised if required and how much that may save/cost.
Change management
Review and prioritise
Any plans you had underway in terms of capital expenditure or major projects. Prioritise those that are critical and look to reschedule others.
Review your operations
Is it possible to consolidate the number of sites / people into one location? Can you redeploy space to be used in a more cost effective way?
New working practices
You should make plans to adapt your space to comply with all new legislation. You may need more space to comply with social distancing practices which could go on for some time. You will certainly need to reconfigure the space you have to ensure employees can work safely at a distance of 2m from each other. Alongside this remote working will become the norm where practicable.
Adapting your business
Is it possible that more of your business can go online? Is it time to bring forward those plans? E-commerce is likely to continue growing as customers avoid physical stores/premises and crowded gathering places, but it could create logistical challenges.
IT security
If you are considering more online activity, do review your IT security systems to ensure they are robust enough to cope and you have the correct measures in place to ensure data security.
New protections introduced
Remember to check whether the raft of protections introduced by the new coronarivus legislation may be of assistance to your business – for example those measures designed to protect tenants from facing immediate action by their landlord if they should fall into rent arrears. This legislation evolves on a daily basis so it is vital to stay up to date. But remember you still have to comply with existing legislation (e.g. health and safety) and you may need to make adjustments to reflect
Risk to third parties
Consider and assess the risks of third parties coming into your workplace e.g. suppliers, customers. As an occupier and as an employer you have a legal obligation to these people too.
Review your insurance policies
See if any of these additional costs mentioned can be claimed on your insurance.
Take time to review your insurance provision
Going forward ensuring it is fit for purpose and takes into account the new situations we all find ourselves in and you are suitably covered.
Insurance breaches
Check no breaches have occurred during any time you may have had away from your premises that could lead to a claim.
Review any regulatory licences
You need to ensure you are up to date, nothing has expired and review any additional requirements you may need.
Safety of workplace premises
Consider your facilities and maintenance activities
Additional procedures may be necessary to reassure employees that the workspace is a safe environment to work. This may require scheduling of additional deep cleans etc. You may need to consider providing additional hygiene facilities such as hand sanitiser, soaps etc.
Back to work plan
When employees do start to come back into the work environment, if they have not already, a lot will have changed and is likely to be changed for the foreseeable future. Communicate openly and consider producing a back to work plan/information pack detailing the changes/requirements, commitments you are making to the working environment and how you need them to respond and play their part. This will help employees feel safe back in the workplace.
New or additional signage
We will all be working to new legislation and new working practices so ensure you comply with any new legislation/best practice and tell everyone about it – social distancing, wearing of appropriate PPE etc.
Travelling to work
Many of your employees will be looking for new ways to travel to work to avoid crowded public transport, following recent government guidance. Consider finding and providing additional safe facilities for bicycles and lockers for employees or additional car parking.
Contact us
In response to the pandemic we created our coronavirus hub which includes advice, guidance and insight to help you navigate through these uncertain times. As we all begin to adapt and prepare for the future, our hub will evolve to provide you with further help and resources for surviving, reviving and beginning to thrive in life and business, throughout the challenging times ahead.
Our free legal helpline offers bespoke guidance on a range of subjects, from employment and general business matters through to director's responsibilities, insolvency, restructuring, funding and disputes. We also have a team of experts on hand for any queries on family and private matters too. Available from 10am-12pm Monday to Friday, call 0800 689 4064.
For legal support in relation to the coronavirus or any other matter, get in touch with your team today.
From inspirational SHMA Talks to informative webinars, we have lots of educational and entertaining content for life and business visit SHMA® ON DEMAND.
More guides to recovery & resilience
We are here to help in your business and personal life - contact us today to find out more.
SHMA® ON DEMAND
Listen to our SHMA® ON DEMAND content covering a broad range of topics to help support you and your business.
Our thoughts
All the latest views and insights on current topics.
Our expert lawyers are ready to help you with a wide range of legal services, use the search below or call us on: 0330 024 0333
What is super-prime real estate?
Prime real estate generally refers to the top five percent of property by value, whereas super-prime property represents the top one percent. These properties are rare and exclusive, targeted at only the wealthiest of the population.
What are the features of super-prime property?
Capital value isn't the be-all and end-all for super-prime real estate. Features such as valet parking, concierge services, terraces or luxury interiors are also considered when it comes to defining property as super-prime.
Rent or buy?
Although the market has been stable, a shift in the approach to super-prime property has occurred in recent years. Reforms to Stamp Duty Land Tax have led to more people opting to rent instead of buy. As a result, there are now many more top-end rental properties available on the market. However, now that there is a majority government and a level of certainty has returned, people may become more willing to buy once again.
What drives the interest in super-prime real estate?
The capital has consistently been the area of choice for the internationally-mobile, due to it being central to many time zones, English-speaking, temperate and economically stable. In general, the UK also has a host of globally renowned educational institutions, which is always attractive for those wanting to ensure their children get the best education possible.
Add to this the UK's strong legal and political systems, its status as a centre for financial services and its impressive architectural history, and it becomes clear as to why the London market is so desirable.
What about leasehold?
Some high-end buyers may be shocked by how the UK property market functions, with the majority of the properties bought and sold on a leasehold basis. The estates which control a large amount of London's freehold interests in residential property are highly efficient at managing their portfolios. As such, preserving these portfolios is their top priority and very rarely are people given the opportunity to buy freeholds. This can lead to seemingly trivial issues being negotiated, for example the replacement of a sash window.
Fortunately, handling the freeholder is the most complex aspect of a super-prime property transaction, with the rest of the purchase functioning like any other leasehold purchase, just with higher monetary figures.
For those wishing to enter London's super-prime property market, finding a legal adviser who has a good understanding of how to navigate it successfully is vital. Contact Simon Robinson or on 0207 264 4435 from our real estate team for further advice.
For advice or guidance on any other commercial or legal issues, a member of our team can walk you through everything. Click here to discuss.
Vicki Simpson, our real estate insolvency partner, explains why it is so important for landlords to open an early dialogue with directors and administrators when a CVA is announced:
What is a CVA?
CVAs are one form of insolvency process that failing businesses use, to try and recover the company's financial position. Allowing the business to continue trading during insolvency proceedings, CVAs are only used when there is the belief that part of the business can be saved.
Why has the number of CVAs increased?
• Rising property rates
• Changes in consumer behaviour, such as the rise in online shopping
• The uncertain economic climate causing a drop in consumer spending
These factors have resulted in tough times for the UK High Street, and the CVA trend is likely to continue until retailers start adapting.
How do CVAs benefit retailers?
• Property portfolios can be reorganised
• Lower rental rates can be negotiated with landlords
• Reducing the number of retail premises lowers overheads
• Trading can continue
How do CVAs impact retail landlords?
When an administration is announced, a level of uncertainty is created. There is a risk that landlords could lose their tenants, and unless administrators decide they wish to retain that particular asset, landlords could find themselves faced with slashed rental incomes, where retail tenants have been released early from their tenancies.
How can landlords minimise the disruption?
Opening a dialogue with the directors of the tenant company as soon as there is a suggestion of administration is key to minimising disruption. Learning the details and extent of the situation gives landlords time to prepare and consider their options.
It's important to remember that landlords do not have to agree to the terms presented to them by administrators. If they wish to remove themselves from the situation early, a deed of surrender can be offered. This is a consensual agreement between a landlord and the business' administrators that ends a lease. Under normal circumstances, a cooling-off period hinders landlords from ending the lease and marketing their property during a CVA, but this is not the case with deed of surrender agreements. Many administrators are willing to accept these agreements, so they have one less cost to consider.
Cutting losses early provides some certainty to landlords. They can begin to market to potential tenants and in turn rebuild a rental stream to recover any losses that may occur from the CVA.
Taking a proactive approach is essential to riding out the wave of a retail CVA. Discussing concerns at the earliest possible opportunity and seeking legal advice when a tenant begins to show signs that they are facing financial difficulties is important. This will allow landlords to maintain a rental income during the unstable retail climate.
Estate maintenance fees would be capped by the Bill, as well as ensuring shared facilities are adequately maintained and providing the means for self-management of communal areas. Although positive news for freeholders, there could be implications felt more widely throughout this currently unregulated area.
Rachel Gwynne, our head of social housing, explains how the Freehold Properties Bill can help freeholders:
Private housing developments often charge homeowners for the upkeep of communal spaces, such as roads, grass verges, electric gates, and playgrounds. In fact, approximately 1.3 million households pay these estate fees.
Land, of course, needs to be maintained to keep communal areas usable. However, the fees charged for these services are considered disproportionate by many. They vary between location, developer and management company, but on average they are between £100-£450 per household, per annum. Residents also have no voice when it comes to the work undertaken or the service provider selected, as there is no obligation for companies to lower costs or prove they have completed their services.
Councils used to manage the roads and public areas of housing developments, but funding-cuts in recent years have limited local authorities' abilities to do so. This has made developers wary of asking councils to fund these services, in case planning permission is not granted. Therefore, a growing number of new-build estates are adopting the private estate model.
Transparency is needed in the sector and that is what the Freehold Properties Bill aims to provide. Giving homeowners access to information such as how fees are calculated, why they are increased, and who to contact if they have concerns. Lack of regulation in this area leaves homeowners without the right to raise any issues they have.
As well as this, purchasers should receive greater transparency to ensure fees do not come as a surprise. Although they are contained within the transfer deeds as covenants, many homeowners are not fully aware of them. This can lead to financial issues for those who did not factor these additional fees into the cost of their home.
Now that leaseholders have an amount of statutory protection from the Government's proposals to ban sales of new leasehold houses and impose a £10 statutory cap on ground rents for residential long leases, it is time for freeholders to gain protection too. The Bill has been introduced to help do this by regulating fees, ensuring standards of communal facilities are upheld, and allowing freeholders to self-manage communal areas.
Brexit has caused uncertainty in the market and this is only increased by the unresolved challenges of UK housing sector. The change involved must be understood by buyers, developers and investors before plans can be agreed upon successfully and fairly.
The Bill is due to have its second reading on Friday 22 March 2019.