With Stratford-upon-Avon being digitalised from 10 May and other Midlands regions following shortly we are delighted to be joined by Jamie Winch, Senior Delivery Manager at HM Land Registry.
In this webinar Tom Ansell, Partner at Shakespeare Martineau is in conversation with Jamie about HM Land Registry's ambition to increase the pace of delivery and complete the migration of all Local land Charge (LLC) data by 2025. The LLC Programme is transforming a fragmented, inefficient service currently delivered by local authorities to a single, national, digital register across England and Wales.
These forthcoming changes drive transparency and innovation in the UK property sector through geospatial data that will unlock billions of pounds worth of value for the UK economy over the long term - benefiting buyers, sellers and lenders​.
Currently, it can cost up to £80 and take between a day and over a month to obtain this information from a local authority. These forthcoming changes by HM Land Registry will provide instant access to LLC information in a standard format for a set fee of £15.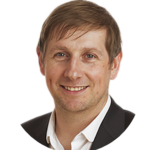 Our thoughts
All the latest views and insights.
SHMA® ON DEMAND
All the latest on-demand content.
Our expert lawyers are ready to help you with a wide range of legal services, use the search below or call us on: 0330 024 0333