We're proud to have worked with Npower for over 20 years on their debt recovery requirements. In this time we've worked
with them on a broad range of recoveries, including:
Campaign to collect millions of pounds of debts, acting for an insolvency practitioner and for Npower

Recovery of over £2million from a consortium of local authorities, settlement being achieved on the eve of a High Court trial

Recovery of significant sums from a household telecommunications company on a multi-site contested claim

Successful recovery of monies from a well known house builder following a complex claim arising out of unmetered supplies made to a number of residential developments

A claim valued at over £1 million following undercharging arising out of an under recording meter

Strategic advice on both internal and external collections campaigns to maximise recoveries
Gas & Electricity Spotlights
We advised National Grid on the data protection aspects of its web portal, newly established in conjunction with the Energy Networks Association for the purpose of collating information concerning about 50,000 electricity generation owners in the UK as part of the Accelerated Loss of Mains change programme.
The objective of this programme is to ensure that problems with major generating plant causing unexpected outages (such as occurred earlier in 2019) do not trigger further protective shutdowns with major unintended consequences for the public, such as commuters.  We were introduced at a late stage in the programme at the request of a number of the major generators who wanted specialist advice to be taken and provided practical and expeditious advice, including carrying out a DPIA (data protection impact assessment), preparing a Privacy Notice and negotiating and finalising Data Sharing Agreements with several of the national energy suppliers.  The portal launched on time and has proved highly successful.


Last Mile Site in South Wales
This project involved a highly complex site with multiple landowners, including landlords and third party owners, a DNO and an investment fund with their own stringent requirements. To add to this multifaceted site, there was also an unregistered freehold following transfer of part on an estate, an unregistered leasehold title, as well as various environmental concerns.
Our team of experts completed the transaction within three months, meeting the developer's tight completion window with ease

Our dedicated team of experts included representation at senior level to progress the instruction as quickly as possible

We secured cost contributions from the developer, resulting in large cost savings to
our client

The developer also benefitted, with no delay to practical completion, no liquidated damages payable to the investment fund and tenant, and importantly no lost rental income – representing substantial savings to all parties involved
National Grid ESO project – stability pathfinder
The electricity network is undergoing major transition as part of the process of decentralisation, decarbonisation and digitization and this is affecting the ability of the transmission system to withstand network disturbances and continue operating normally. To ensure it is able to continue to operate the transmission system safely and securely at zero carbon by 2025, National Grid ESO is procuring new and innovative network services.
We were asked in 2019 to support the National Grid ESO project delivery team on Phase 1 of the Stability Pathfinder project, and we assisted in the preparation and drafting of the Service Agreement to be signed by providers of this service. This project, the Services Agreement and associated procurement process, was particularly challenging, complex and innovative, and indeed National Grid ESO believe it is a world first approach to managing the stability of the electricity system.
We are now working with National Grid ESO on Phase 2 of the Stability Pathfinder that is focused on the Scottish transmission networks.

Advising on Nemo Link – a new interconnector between the UK and Belgium
All UK interconnectors involve the exchange of services between the neighbouring system operators, typically by way of an adjustment to post trading scheduled flows to assist the requesting system operator in managing its local energy balancing and system security needs.
These arrangements for cross border balancing services are complex, but important to ensuring the benefits of the interconnector are delivered to the two power systems which it connects.
Our role was to work with the GB system operator National Grid ESO to help develop and draft the contractual arrangements between National Grid ESO and its counterpart in Belgium, Elia Group.  These arrangements included trilateral commercial and operational elements involving the owner and operator of the interconnector, Nemo Link.   Particular attention was needed to the overarching legal and regulatory framework established by the EU law in this area, notably the EU Network Codes, and the uncertainty created by Brexit was also a factor to be considered and addressed.
We worked throughout 2018 and into 2019 with all stakeholders to meet the challenging timescales, which resulted in full operations for Nemo Link in February 2019.
1,000 MW electricity interconnector between the UK and Belgium

Major €500m + energy infrastructure project designed to secure the UK energy system
Our expert lawyers are ready to help you with a wide range of legal services, use the search below or call us on: 0330 024 0333
Infrastructure Projects Spotlights
Grain LNG
In May 2020, Grain LNG, the operator of the leading LNG importation terminal in the UK, launched the second phase of its "open season" process, offering primary capacity to the market from July 2025.
The Grain LNG terminal allows companies who have contracted for capacity to bring in liquefied natural gas (LNG) cargos from overseas, for storage at the terminal and eventual regasification for delivery into the GB gas network.
The capacity offered under this open season process is being released to coincide with expiry of the long-term contracts that underpinned the terminal's construction and development back in 2005.
Located in Kent at the Medway estuary, the Grain LNG terminal is the largest LNG importation terminal in Europe, with 1,000,000m3 of storage and the capacity to process approximately 14.8 million tonnes of LNG each year and deliver to the GB gas network the equivalent of 25% of the UK's gas demand. As such, Grain LNG plays a critical role for the UK consumer in ensuring security, and also diversity, of supply. Throughout the project, Grain LNG was supported by our energy and projects team.



Statera Energy - Two 50MW gas peaking reserve power plants
We advised Saltholme North Ltd and Saltholme South Ltd, subsidiary companies of Statera Energy, on the building of two 49.9 megawatt gas peaking reserve power plants connecting into the high pressure gas mains.
Believed to be the first of its kind in the country, the facilities were designed to use a shared infrastructure but operate as two wholly independent facilities. This unique structure meant that our team had to navigate extremely complex legal arrangements to ensure the independence of each project, including a multi faceted leasehold structure.
In addition, there were challenging environmental concerns around the plant, as they were being built on an RSPB reserve. We also had to create bespoke documentation with National Grid for the connection into the high-pressure gas mains, with documentation being prepared from scratch as National Grid has done these type of documents before.
Working closely with our colleagues across our energy team we were able to navigate this extremely complex regulatory environment quickly and efficiently.
Electric Land – 33MW battery storage facility, Avonmouth
Avonmouth, near Bristol, is now home to a major new battery storage facility after the successful completion of a lease for the site.
We advised ELECTRIC LAND, part of London-based fund management business, the Foundation Property & Capital Group on all legal aspects of the completion. This included the acquisition of the site in 2018, as well as a conditional agreement for the lease.
Hallen Energy Limited, part of the Voltalia SA group, an international power producer and service provider are the new owners of the site. The plan is to create a 33MW battery storage project, the first facility that Voltalia has built in the UK, adding to its extensive portfolio.
Battery storage is a key focus for the UK's energy industry, with approximately 900MW of projects having already been built or under construction. We are fortunate to have been involved with more than 25 percent of these UK projects over the years, playing a large part in the growth of this innovative field of technology.
Water Network & Supplier Spotlights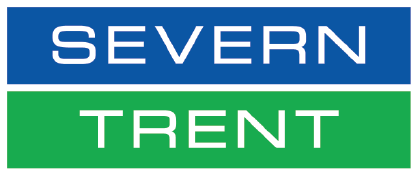 In February 2020, our team of utilities experts were one of five law firms appointed to the legal panel of FTSE100 water company Severn Trent, with a specific brief to support its renewables and services arm.
We're proud to be working with the leading water supplier on a broad range of legal services, from commercial and IP, real estate and construction, through to regulation and litigation. Notably, we're currently working with Severn Trent Green Power to build renewable energy projects on their surplus land.
"We firmly believe we've picked the firms that can help us drive costs down for our customers while also offering us the benefits of their experience and innovative ideas. On top of that, we're delighted to be working with them to promote inclusion and diversity in the legal industry which is something that we're extremely keen to support."
Head of Legal at Severn Trent Water
Electric Vehicle Spotlights
Octopus Energy
We advised one of the largest independent energy suppliers, Octopus Energy, and in early 2019 we were asked to prepare a suite of regulated finance and leasing agreement to support its electric vehicle rental business and associated charge point activity.
We won this piece of work on a competitive tender, based on our experience acting for the likes of Europcar and Sixt, who are global fleet operators.
The work included contract advice and drafting, as well as advising on all regulatory matters and prepared charging agreements for electric vehicle users.
This was a complex and highly interactive project which involved a range of skills and experience involving the energy foundation, specialist leasing and financial regulatory experience.

We advised Highway Stops Retail Limited on the terms and conditions of an EV hosting agreement for the installation of EV charging points to be operated by a public charging network operator.
The deal also included drafting and negotiating construction contracts for contestable works in relation to the grid connection offer, which HSRL have procured to carry out.
Our thoughts
All the latest views and insights on the energy sector.