Investors and fund managers are always on the look-out for a well-managed business to invest in, which, with the right strategic input and funding, could be capable of delivering healthy growth.
For businesses that might be seeking a fresh injection of cash to help them scale or to expand into new markets, or others that might be considering divesting assets, working with the right investors could be a match made in heaven.
The challenge is bringing the two together and this is where we come in.
With advice to over 200 private equity and venture capital transactions in a typical year, whether working for professional investors or management teams and businesses seeking investment, Shakespeare Martineau is a source of immediate advice and experience to accelerate your transaction.
Taking an active role, we work seamlessly with other professional advisers to help in the process of negotiation and completion of transactions to achieve dynamic and rapid growth that typifies private equity and venture capital investment.
We advise on all types of investment transactions from start up, early stage, growth and development capital, buy-outs, buy-ins and refinancing, as well as secondary and portfolio acquisitions
We can provide specialist advice to investors focused on maximising their return and minimising their risk: specialist due diligence; market practice and commercial approach, tax structuring and HMRC clearances. We understand that professional investors are experienced and ensure due diligence is focused on the issues that matter
We help management teams through the difficult process of negotiating with an incoming investor and, on an MBO, with their existing employer. Creating the real value in the transaction is our focus for you
We have particular expertise in the VCT and EIS sector, where we are recognised as market leaders in delivering bespoke legal and tax advice. We also work closely with clients utilising inheritance tax reliefs and see this as a real growth area
Every leveraged investment needs a banking partner who understands how to maximise return and risk. Our large banking team acts on behalf of businesses, investors and the banks themselves to produce the right commercial equation
Our expertise in corporate finance and the investment funds marketplace means we have an active network of intermediaries and other contacts who can help to identify positive deal opportunities – for investors and businesses.
Investments are increasingly made by specialists in sectors and markets who want their knowledge to be matched by all the advisers on the team. Longstanding sector expertise in energy and renewables, education and the commercialisation of spin-off technology and advanced manufacturing processes means our business sectors are aligned with investor appetite. This insight and expertise brings valuable commercial and practical advice to clients.
Our service
Our understanding of the needs of investors, combined with our experience in advising growing businesses and corporates, means we are perfect legal partners for investment deal making.
We bring our depth and breadth of understanding from our years of experience in this market to all our deal support activity. Investors and managers rely on us to support them in creating value from their portfolios, whilst businesses welcome our commercial advice in respect of their investment options.
Drawing on a network of contacts, we can help to bring deals to the table and provide investment solutions that deliver value on both sides.
How we work with you
This whole-world view of the investment transactions brings a 'view over the wall' for our clients and an invaluable perspective that can define your commercial advantage and identify, immediately, what is possible.
Other Corporate Legal Services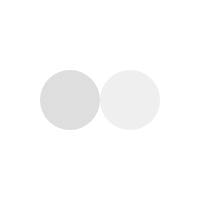 Mergers & Acquisitions
Our tenacious team will always act with your business interests in mind, helping you to get the best deal.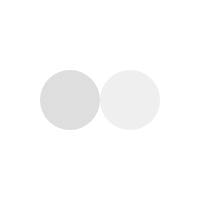 Pensions
With strength in depth and long standing experience we can advise on all aspects of occupational pension schemes.
All the latest thoughts and insights from our team
All the latest on-demand content