Carrying out a merger or acquisition can be a defining point in your business' lifecycle, or part of a wider growth strategy.
But there are now more commercial and legal considerations than ever before, putting M&A deals under greater scrutiny.
Your M&A approach must marry robust corporate strategy and legal rigour and be backed by advisers who understand the wider commercial context, can make quick and thorough recommendations and can fight your corner when negotiating.
From largescale M&As, business investments, private equity transactions and reorganisations, through to management buyouts, joint ventures and shareholder arrangements, our tenacious team will always act with your business interests in mind, helping you to get the best deal.
Putting your best foot forward when presenting your business to potential purchasers can make all the difference in the negotiation room. We help to present your business in a way that is going to maximise investor interest by ensuring your data paints a true, honest and impressive picture of your operations, while removing disjointed or unnecessary material
When looking to buy a business, doing your due diligence can make or break the deal. Having worked with entrepreneurs and owners of many fast-growing businesses, we know the importance of focussing on the issues that matter. Through our due diligence process and deep review of data, we help you to quickly understand what is important to your deal and what is needed to achieve your best outcome. Our track record and experience ensures that purchase decisions are based on facts and experienced judgement, rather than feelings
Fighting your corner around the negotiation table is a must. We recognise the counterparties' legitimate expectations but push back hard when the other side goes beyond what is commercially reasonable. We are facilitators of deals and we make transactions happen
Our service
We help corporates buy, sell and transact. Our team make it their business to understand the commercial drivers of your transactions and the sector context that you operate in.
No matter what sector you're in, our determined team have the skills and technical capabilities to match. From manufacturing, energy and education, to agriculture, real estate and social housing providers, our far-reaching expertise means you get the right balance of sector insight and corporate authority.
How we work with you
We know you're looking for sharp judgement and relevant experience, and our team has both in abundance. Investing in our relationship with you means that we become long-term partners for your corporate activities.
Understanding how you tick, how you do business and what your goals are, ensures that you have the right legal and commercial backing to help you achieve your goals.
Other Corporate Legal Services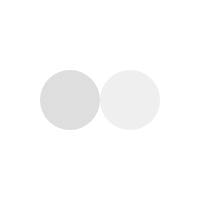 Pensions
With strength in depth and long standing experience we can advise on all aspects of occupational pension schemes.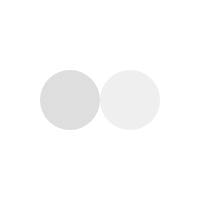 Corporate Finance
We can guide you through all stages of your growth strategy – from early stage, investment and restructurings to M&A, equity and debt markets to tax-structuring and exit.
All the latest thoughts and insights from our team
Intervention of Khokhar Solicitors
SRA Intervention
Intervention of Khokhar Solicitors
Devereux & Co has been closed down by the Solicitors Regulation Authority ('the SRA'). […]
All the latest on-demand content