Every business aims to tell a good story and achieving growth is often a key part of the narrative.
Regardless of their size, or the markets they operate in, successful businesses are defined by their ability to develop and fund a growth strategy.
Whether you're an early-stage business aiming for rapid growth, or a larger corporate seeking to scale up operations or explore overseas markets, getting the right team of advisers in place at the outset is vital. This team should be prepared to travel with you; helping you to identify and implement the right strategy for your business.
We can guide you through all stages of your growth strategy – from early stage, investment and restructurings to M&A, equity and debt markets to tax-structuring and exit. Our specialists provide diverse support in all corporate and commercial areas needed to bring the deal to completion.
With advice to over 200 private equity and venture capital transactions in a typical year, whether working for professional investors or management teams and businesses seeking investment, we are a source of immediate advice and experience to accelerate your transaction
Our specialist banking team can help you navigate the arena of institutional debt finance, bringing their invaluable expertise from working with major banks and funders to the table for your benefit
Our holistic view of the M&A marketplace means we can advise prospective deal makers from both a buyer and seller's perspective. This whole market view can help to streamline the deal-making process and facilitate a successful completion that will deliver value
Our depth and breadth of understanding of markets in the UK and overseas, combined with our impressive advisory network, means we can help you to identify the right strategy to achieve your strategic goals. We advise on a wide range of equity market and debt transactions from market flotations to secondary issues and deals with listed companies. We also advise on governance and compliance
Whether you're planning a major group restructuring or switching to a more efficient operating model, we can help you to manage the change process efficiently, whilst ringfencing value for stakeholders. Our breadth and depth of expertise and whole market understanding means we can advise you on retaining and motivating key members of the management team, investor protection and lender communications
Our commercial specialists can provide strategic advice throughout from employment and commerce to protecting your intellectual property to property and dispute resolution. We'll help you protect the value of your business and being ready for the next stage of your journey
Our service
As well as benefitting from a whole-market perspective, we have access to specialist teams of legal and non-legal experts to support you in implementing your growth strategy at every stage. Our knowledge of lenders, the M&A marketplace and debt and equity markets can enrich the deal-making process and help you to achieve the best possible outcome.
How we work with you
When you are preparing for a corporate finance transaction, you need more than just legal advice, you need experts who understand the marketplace and your business, and who can help you to tell a good story to professional advisers, prospective lenders and corporates alike.
Other Corporate Legal Services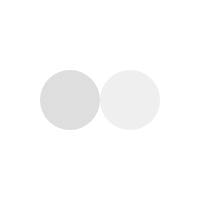 Pensions
With strength in depth and long standing experience we can advise on all aspects of occupational pension schemes.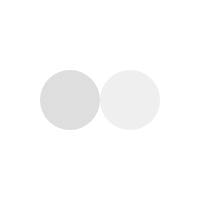 Mergers & Acquisitions
Our tenacious team will always act with your business interests in mind, helping you to get the best deal.
All the latest thoughts and insights from our team
Intervention of Khokhar Solicitors
SRA Intervention
Intervention of Khokhar Solicitors
Devereux & Co has been closed down by the Solicitors Regulation Authority ('the SRA'). […]
All the latest on-demand content