Mock employment tribunal – Nottingham
Thursday 3rd October 2019, 08:30 - 13:30
Nottingham Belfry Hotel, Mellors Way, Nottingham NG8 6PY
Who should attend?
This event is a must for any HR professional, or business decision makers whose role could be affected by an employment tribunal.
Employment tribunals can be costly and time consuming for businesses, affecting productivity and risk of reputation damage.  So how can businesses minimise the risk when dealing with employment tribunals?
At this event, you will gain first hand experience of an unfair dismissal scenario, designed to highlight the typical problems encountered by employers throughout a tribunal hearing in a simulated and controlled environment. This training event will be hugely interactive and will give you the opportunity to:
Watch our advocates role play an unfair dismissal tribunal scenario
Learn about and get involved with the process and practice of tribunal hearings
Question our experienced advocates and a real life tribunal judge
Be better prepared for the 'real thing'
This training course carries 3.5 CPD points.
Programme:
08:30 – Registration and breakfast
09:00 – Tribunal
13:00 – Lunch and networking
13:30 – Close
Cost:
The cost per person is £80 plus VAT (£96 total)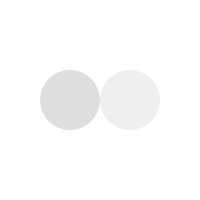 Register to attend
Mock employment tribunal - Nottingham
Thursday 3rd October 2019, 08:30 - 13:30
Nottingham Belfry Hotel, Mellors Way, Nottingham NG8 6PY
To book your place, please complete the registration form.
For further information about this event, please contact Karen Riar.
Related articles
All the latest views and insights on current matters.
Related Content
Other areas of our website you may be interested in.