Your guide to recovery and resilience
Suppliers and supply chain
Your guide to recovery & resilience | Suppliers and supply chain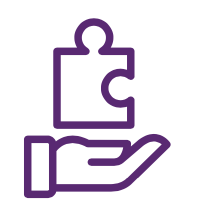 Many businesses are struggling to comply with their contractual obligations as a result of the COVID-19 pandemic. If not already in this position, it's very possible that businesses will find themselves in a situation where they are forced to rethink their supply chains. A focus in recent years on minimising costs, reducing inventories and maximising asset utilisation has often resulted in a reduced ability to cope with disruption. Whilst the impact of the COVID-19 pandemic is unprecedented in modern times, disruption to the global economy is an increasing risk, whether due to political events such as US-China trade tensions, Brexit, or other events such as climate change.
Now is the time to review your supplier network. You need to ensure that your supply chain will hold up and allow you to get the products, parts and raw materials that you need to continue to trade and deliver revenue. A proactive approach is encouraged to deal with this. There is no new law or guidance from the courts or the government that changes how contracts in this scenario will be treated. Businesses should keep in mind that the normal rules will apply and that if COVID-19-related issues do end up before the court, the parties will be held to their obligations and expected to work within the parameters of the bargain they struck.
We may not be going back to 'normal' any time soon, or ever reach the heady heights of pre-COVID life, but what we do know, is that now is the time to plan your route to recovery in order to bounce back
Existing stock
Check usability of existing stock 
Carry out a review of your current stock and levels. This is especially important if any items of stock have a limited shelf life or rely on seasonal demand.
Value of stock 
Valuations may need to be reviewed for cash flow forecasting purposes. Redistribute your stock – If your business operates across multiple sites, identify where resources can be pooled and stock redistributed to locations where demand is high and supply is low.
Cash generation 
Consider selling current stock/services at a reduced price to generate cash into the business.
Supply chain resilience
Improving supply chain visibility
Identify those key elements where a failure to obtain a product or service will fundamentally affect the ability of your business to function and gain a better understanding of where components are coming from for sourced sub-assemblies.
Prioritising resources
Ensure your key suppliers can continue to operate by paying them on time and helping to manage their cashflow.
Communication and information sharing
You need to be aware of potential issues affecting your immediate suppliers and those further down the supply chain. This will help you to work together with suppliers to draw up contingency plans for multiple scenarios, identify problems quickly and to enable you to take rapid remedial action.
Diversification
Rather than rely solely on particular suppliers, or regions of the world, is it possible to diversify your supplier base to mitigate your risk exposure? Many commentators consider that the current crisis will result in reduced reliance on manufacturers based in China. Dual sourcing has the potential not only to offer greater protection against disruption, but may also stimulate increased competition.
International suppliers
As part of diversification, many UK businesses are considering the possibility of bringing at least a portion of their supply chain back to the UK, with rapid developments in automation and robotics offering the potential of reduced costs.
Utilising UK-based suppliers
You may face longer lead-times with products supplied from outside of the UK, especially in the near future and particularly those coming from countries where the effects of COVID-19 have had a significant impact on their ability to manufacture. This may be particularly attractive if a quick turnaround of physical products is essential to the running of your business.
Possible future disruption
In addition to the current problems caused by the COVID-19 pandemic, it is also important to remember that the UK continues to be on course to leave the EU single market and customs union at the end of this year. Whilst the chances of a trade deal with the EU appears to be receding, the UK government has so far given no indication that it intends to seek an extension to the current transition arrangements.
Commercial contracts and agreements
Breaches of contract
You need to safeguard your business from any potential claims of not fulfilling your contractual obligations. If you're struggling to comply with your contractual obligations then there are three potential situations that can help – general termination clauses, force majeure clauses and the law of frustration. It is important to remember that in the absence of appropriate contractual protection, simply ceasing to supply because circumstances have made a contract too hard or expensive to perform, will almost always result in a claim for breach of contract.
Assess risks and action
If you believe that you or the counter-party to your contract will not meet the obligations under the contract, through delivery dates or failure to meet agreed service levels, you should consider whether there are any pre-agreed consequential payments (such as liquidated damages for delay) or pricing changes. You should also review whether there are any additional provisions that may also apply, such as material adverse change provisions, and what the potential consequences are.
Supplier agreements
Review all supplier agreements and clarify what each party's obligations are. Should a supplier not be meeting its contractual obligations, is that supplier in breach of contract or is there a 'force majeure' provision that can be invoked?
Customers
Check your contracts with your customers now
Undertake a review of all your current contracts to see what flexibility they may offer you going forward and, in particular, what options may be available to vary or suspend performance. Also, consider what rights you and your customer may have to terminate contracts altogether, and how this might impact your business.
Enforce your credit terms
Remind your customers of their credit terms and obligations to ensure a steady flow of cash through your business.
Talk to your customers
Check on their own financial position and whether there are likely to be issues or delays with making current or future payments.
Follow any contractual process
Contracts may have a pre-agreed mechanism or formalities for effectively dealing with variations to terms, such as delivery dates or price changes. You should ensure that you follow these mechanisms and document agreements properly to avoid arguments later that they did not apply. As a general rule, properly document these changes regardless of any formal mechanism.
Contact us
In response to the pandemic we created our coronavirus hub which includes advice, guidance and insight to help you navigate through these uncertain times. As we all begin to adapt and prepare for the future, our hub will evolve to provide you with further help and resources for surviving, reviving and beginning to thrive in life and business, throughout the challenging times ahead.
Our free legal helpline offers bespoke guidance on a range of subjects, from employment and general business matters through to director's responsibilities, insolvency, restructuring, funding and disputes. We also have a team of experts on hand for any queries on family and private matters too. Available from 10am-12pm Monday to Friday, call 0800 689 4064.
For legal support in relation to the coronavirus or any other matter, get in touch with your team today.
From inspirational SHMA Talks to informative webinars, we have lots of educational and entertaining content for life and business visit SHMA® ON DEMAND.
More guides to recovery & resilience
We are here to help in your business and personal life - contact us today to find out more.
SHMA® ON DEMAND
Listen to our SHMA® ON DEMAND content covering a broad range of topics to help support you and your business.
Our thoughts
All the latest views and insights on current topics.
Our expert lawyers are ready to help you with a wide range of legal services, use the search below or call us on: 0330 024 0333