Your guide to recovery and resilience
Your guide to recovery & resilience | Financial considerations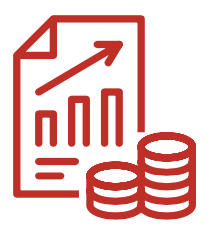 Whether you are a large corporate with a highly structured board, an SME or an owner managed business, the financial viability and success of your business is key to your own future, your family's future and that of your employees. No business has experienced, or traded through a crisis such as this before, which is being played out on a local, national and international stage.
However, as thoughts turn to the future and what that may look like, businesses that have got through the immediate situation should start making plans and consider a range of measures to enable them to cope with what is likely be a deep recession for some industry sectors of the UK. Prudent business owners will be well aware of the predictions and while there will be a bounce back it is likely to take some time for confidence and stability to return from customers and suppliers.
The main talking point before the coronavirus pandemic was Brexit. This has not gone away and may present further challenges for UK businesses later in the year once the current pandemic is under better management.
Government assistance
If you haven't done so already, assess your eligibility for government support – you may be eligible for coronavirus financial assistance – in the form of a one of a number of business interruption loans (several different types available), business rates holiday or VAT deferral for example. The package of measures continues to evolve so we recommend reviewing what is available on a regular basis. Some parts of the package of support will be available for longer than others so it's sensible to keep an eye on closing dates for the various schemes that are available.
Keep up to date
Continue to monitor and review all applicable government grants and economic incentives that may be introduced later this year. Review R&D claims to make sure all eligible costs are identified.
Income tax
On a personal level consider taking advantage of the deferral of the income tax instalment due on 31 July to assist with personal cashflow.
Talk to your lenders
Keep the communication lines open. A lender cannot help with financial support if they are unaware of your situation and do this sooner rather than later while there is still some flexibility in the business.
Review your banking covenants
If you are likely to breach these, be prepared to have an early conversation with a proposed plan.
Business planning should ideally be a continuous process
Now is the time to review your plans, revise your forecasts and draw up new plans and be in a position to implement changes quickly. Adapt your management information in line with this.
Manage all change carefully
Ensure any changes you make now are essential for the future of the business. Introduce internal spending reviews to see where you can make immediate savings, cut costs, and move spending away from non-crucial areas. Now is the time to take stock of savings that can be made as a result of new working practices enforced on businesses by the coronavirus. Some of these may be beneficial and save costs.
Credit terms
These should be revisited and recommunicated to all customers. Strict payment terms should be encouraged as cash is king and will ensure cash flow and working capital for the future.
Check your insurance
Most policies do not cover coronavirus but the government has stated that policies for both pandemics and governmentordered closures should be covered. If unsure talk to your insurer.
Look at the detail
Review your financial control measures and look to make them more robust if required. Review expenses policies, review sign off limits, ensure audit trails are in place.
Communication
Keep talking
Communicate with your key customers and keep them informed of the measures you are taking for your business. If they are in difficulty, be supportive where you can and agree action plans with them.
Be on the front foot
Have upfront conversations with your suppliers. Consider changes to credit terms – being more flexible to support suppliers if possible.
Contact suppliers
Where you may have difficulties in paying, approach with a prepared action plan and be prepared to negotiate. If you have longer term contracts consider whether there is any room for renegotiation of any of the key terms whether immediately or in the coming months.
Internal communication
It's often appreciated by employees if they are taken along on the journey rather than being kept in the dark. There may well be measures required, such as shorter hours and potential pay cuts in the future, that will become necessary, so having a workforce who understand and appreciate the challenges and the reasons behind any decisions helps any action required.
Opportunities
Bigger picture
Stay abreast of all opportunities that may assist your business – e.g. online activities and be alert to acquisition opportunities and possible investments.
Consider new possibilities
In these difficult times be alert to the possibility of working in new or different/flexible ways to make yourself stand out from the crowd. Consider new avenues to develop new products or services that meet the changing needs of your customers or new areas of demand that have opened up because of the crisis.
Contact us
In response to the pandemic we created our coronavirus hub which includes advice, guidance and insight to help you navigate through these uncertain times. As we all begin to adapt and prepare for the future, our hub will evolve to provide you with further help and resources for surviving, reviving and beginning to thrive in life and business, throughout the challenging times ahead.
Our free legal helpline offers bespoke guidance on a range of subjects, from employment and general business matters through to director's responsibilities, insolvency, restructuring, funding and disputes. We also have a team of experts on hand for any queries on family and private matters too. Available from 10am-12pm Monday to Friday, call 0800 689 4064.
For legal support in relation to the coronavirus or any other matter, get in touch with your team today.
From inspirational SHMA Talks to informative webinars, we have lots of educational and entertaining content for life and business visit SHMA® ON DEMAND.
More guides to recovery & resilience
We are here to help in your business and personal life - contact us today to find out more.
SHMA® ON DEMAND
Listen to our SHMA® ON DEMAND content covering a broad range of topics to help support you and your business.
Our thoughts
All the latest views and insights on current topics.
Our expert lawyers are ready to help you with a wide range of legal services, use the search below or call us on: 0330 024 0333