Ahead of a recent sustainable business event, Andrew Whitehead, Head of Energy calls for greater cross-sector collaboration, but also more coherent and joined up law and policy from the government.
"The lack of attention to energy efficiency while focusing on supply-side energy production has been a concern for some time. The UK now finds itself in a standard of living crisis with sky high energy bills, and policymakers desperately need to realise that net zero carbon and affordability do not need to be mutually exclusive, indeed it's a crucial convergence because cutting wasted energy usage is in many ways the fastest way to decarbonise."
"Indeed, this is one of the key themes in the latest progress report from the independent Climate Change Committee, which is tasked under the Climate Change Act with advising the government on its net zero policies. In a report published on 29 June, the committee noted the high level of ambition and strong targets to cut carbon, but a lack of policy to achieve them and a greater emphasis on delivery needed."
"The UK is one of the few countries in the world with emissions targets in line with the Paris Agreement long term temperature goals, yet is at risk of spectacularly under-achieving."
"One of the key areas where it is falling short is insulation of existing building stock, with some of the most energy inefficient homes in Europe and a vital need to address soaring heating bills ahead of next winter. And new homes are not being built to the standards needed for net zero, which is simply adding to the retrofit bill further down the line. So it's essential it is understood why and measures are put in place to drive the right behaviours.
"And this is where collaboration is key, because the traditional ways of looking at the energy sector, in terms of producers, networks, suppliers etc, is no longer valid as lines have become blurred as technology has evolved. The convergence of the electricity and transport sectors which is seen with electric vehicles has also created the need for a new regulatory environment, in much the same way we are now seeing the evolution of regulation for the heat sector."
"Research recently conducted by Shakespeare Martineau (Community Energy Report – Shakespeare Martineau (shma.co.uk)) looked at consumer attitudes in this area, and the role of communities in helping drive forward the transition to net zero. There remains a disconnect between sentiment at a consumer level and the urgent need for change. For example, nearly two in five consumers said that if their boiler needed replacing in the next six months they would replace it with a new gas boiler. Just 12% would opt for a heat pump. Perhaps more surprisingly, looking at new homes, just 30% of people considered that EV charging points were an important feature of a new home."
"Consumer attitudes will change more quickly if the necessary rules and regulations are put in place to foster consumer engagement and drive demand, which will, in turn, stimulate the deployment of low carbon goods and services. In many areas, this is still a work in progress, notably the planning regime, the licensing and regulatory system, and the entire legal ecosystem that needs to adapt to accommodate hydrogen networks, for example."
"But the quickest win is helping consumers see that action on net zero through energy efficiency is an important way in which to manage energy bills."
Andrew is a specialist energy regulatory and contracts lawyer, who works with a range of utility and developer clients and funders to help them manage regulatory and legal risk in a fast moving and complex environment. Andrew is also currently our elected Senior Partner.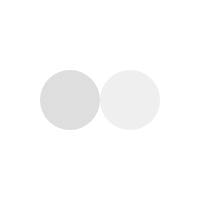 Energy & Water Law
We're exceptionally proud of the deep-rooted energy and water specialisms we have here at Shakespeare Martineau. As one of our priority areas for investment and growth, much of our time and resource is focused upon these related (and converging) sectors, ensuring we are at the forefront of industry developments and are best placed to make a positive difference to our clients.
Our Latest Energy Updates