Malmesbury-based Phonic Books has been sold to major publisher Dorling Kindersley Limited – part of Penguin Random House Group – for an undisclosed sum, with the help of a financial adviser, Bertoli Mitchell, and law firm, Shakespeare Martineau.
Noticing a gap in the market three specialist teachers, Wendy Tweedie, Tami Reis-Frankfort and Clair Wilson founded Phonic Books in 2006 to support children with dyslexia with their reading, growing the business from just 10 titles through to nearly 300 today, sold across the UK, US and Australia.
The acquisition follows Dorling Kindersley's entry into the education market with the launch of DK Learning in April this year, which offers teachers a wide range of support resources, including curriculum-aligned books from the publisher's expansive catalogue, covering all subject areas.
Clair Wilson, one of the three founders of Phonic Books, said: "Reading is a process and it takes time, practice and a willingness to fail and keep on trying. Phonics is the power that gives children the scaffolding and toolbox they need to decode text.
"The stories and illustrations in our books are designed to make children love what they're doing so they'll want to keep on learning how to do it.
"It was very clear to us from the beginning that DK both understood and shared our passion to create exciting books that will help all children access and explore the world around them through reading."
Tami Reis-Frankfort another of the three founders commented: "The Shakespeare Martineau team, led by Catherine Moss, guided the directors of Phonics Books Ltd through the successful sale of their company to Dorling Kindersley. Shakespeare Martineau provided a professional, diligent and supportive service from start to completion. We would highly recommend them."
Leading the deal, partner at Shakespeare Martineau Catherine Moss said: "The acquisition will see the brand and its products reach its full potential and help even more children world-wide engage with reading.
"Gaining the attention, interest and backing by such a significant global publisher is testament to the fantastic ideas and business success of Phonics Books' founders and supporting team. We are really pleased to have advised on the deal."
Shakespeare Martineau supported Phonics Books' founders with corporate, employment, commercial and IP, tax and real estate advice.
The team included Catherine Moss, Deeya Ray, Mike Hibbs, Jon Heuvel, Emma Oliver, Kim Walker, Oliver Gutman and Simon Robinson.
As a corporate lawyer, Catherine supports her clients by ensuring that their legal and commercial needs are met with timely practical and creative solutions.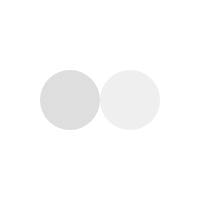 Corporate & Commercial
Our closely-woven practice areas ensure that you can tap into deeply experienced specialists, no matter what challenge or opportunity you face.
Our Latest Corporate Updates