A few reflections on COP26 after week 1 in Glasgow, by head of energy Andrew Whitehead
First, you don't have to be in the blue or green zones to find some great events going on around the city, and beyond.  And Glasgow has plenty of venues to meet up for breakfast, lunch, dinner, or just a coffee, which is just as well as there are plenty of clients and contacts coming and going.
So, what are people talking about?
Well, beyond the big headline announcements around methane emissions, deforestation and carbon reporting, and looking to the energy sector, there are some recurring themes.
First, hydrogen surely has an important role to play, not just for heating homes and cooking, but as a substitute for natural gas in industrial processes and as a transport fuel.   In fact, some say the hydrogen economy in 2050 could be the size of the oil and gas industry now. Our gas network companies are doing some vital work in this area, to develop demonstration projects to prove the concept and ensure our existing pipeline system is up to the job of safely conveying hydrogen at high pressure.
We are proud to be working for clients in this area on the cutting edge of research and development, a great example being the Birmingham Centre for Railway Research and Education (BCRRE), at the University of Birmingham, which is showcasing at COP next week its HydroFLEX hydrogen-ready passenger train, an exciting collaboration with Porterbrook.
What will be interesting is how hydrogen networks supplying homes will play out against the government's drive to install electric heat pumps.  It feels like a VHS/Betamax technology battle, but actually there must be a place for both; heat pumps on their own are not going to be sufficient.  What seems clear is that developing hydrogen, at least initially, around industrial clusters, is a good start.  These can bring together production and demand, and utilise carbon capture and storage, allowing a transitional space to deploy so-called 'blue' hydrogen as a kick start to the eventual sustainable development of green hydrogen production.
This holistic approach to creating a circular carbon economy has also been a theme in discussions around how we can decarbonise the "hard to abate" energy intensive industries such as cement, steel and chemicals.  This is a vital nut to crack, as emissions from the industrial sector account for over 35% of overall emissions.  And the challenge is not just one of decarbonising energy usage, but also to address the emissions associated with the industrial processes themselves.
At COP26 we heard from many businesses who are doing the right thing and leading from the front, and we have also heard from our own government on its plans to ramp up carbon reporting to improve transparency.   Critical here will be how each of us as individuals embrace making the right consumer choices – which will often not be the cheapest – in order to stimulate demand for low or zero carbon products and services.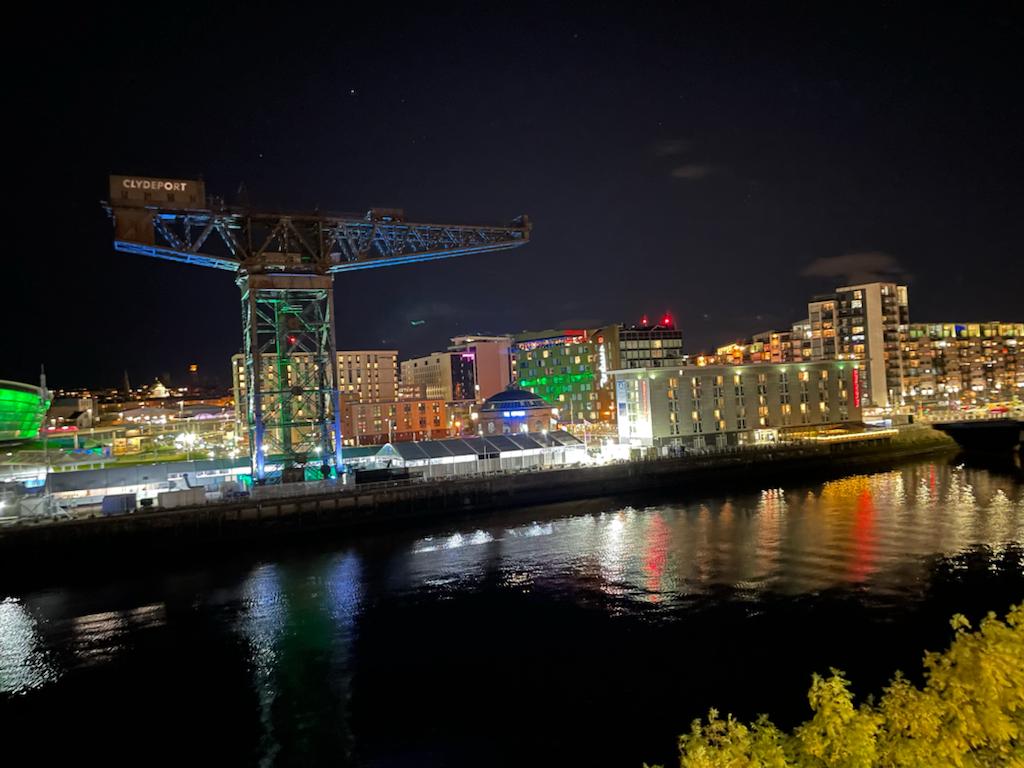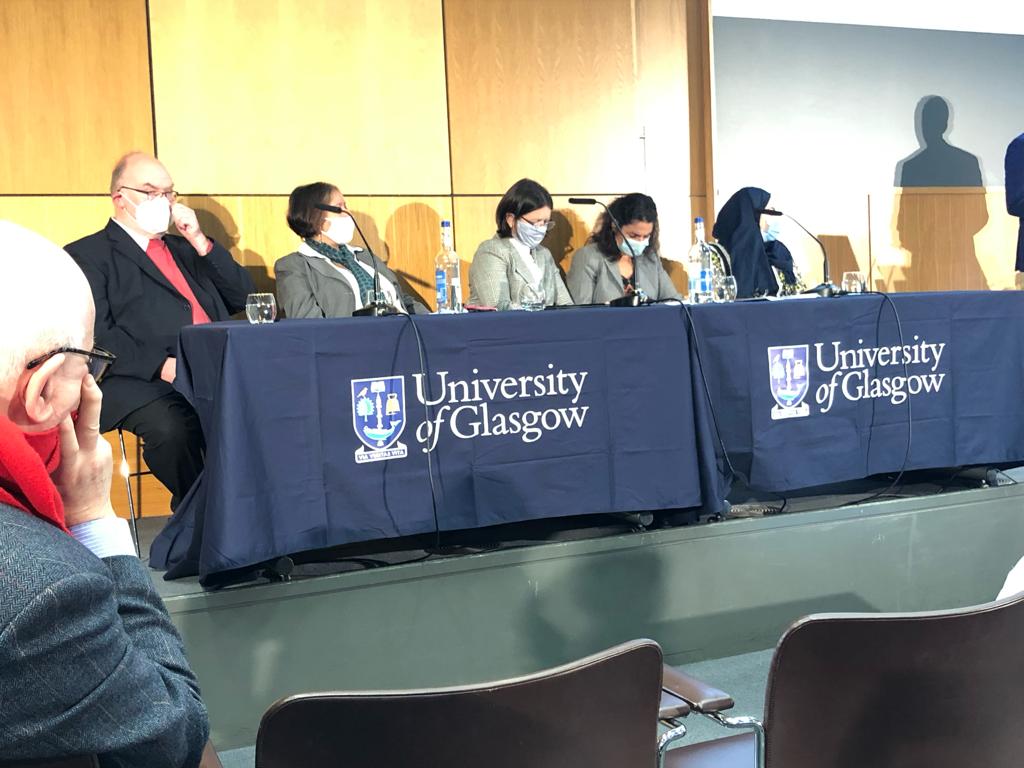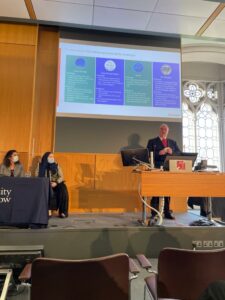 There is also plenty of talk at COP26 on the role of nuclear.   Large scale nuclear has been given a boost recently with the new finance bill which will allow developers to share construction risk by guaranteeing a pre-build revenue stream.  For smaller "modular" reactors, constructed offsite in purpose-build factories, Rolls Royce reckon that, from the early 2030s, they can turn out two a year on current projections, in time more.  These could be a game changer for nuclear – at 430MW each, one is enough to power a city the size of Leeds.
The electrification of heat and transport is of course going to involve a seismic shift in how our power system works, and indeed that transition is well underway.  In its role as system operator, National Grid is already using a host of new balancing tools to "keep the lights on", and in due course to keep many of our homes warm and our cars on the road.  And those tools are deployed alongside sophisticated weather forecast modelling and digital optimisation technology. This is no straightforward task; the UK government has committed to a zero carbon power sector by 2035, consistent with the 6th carbon budget, and National Grid is working ahead of the curve to ensure that, over the next four years, it will be able to operate the system without fossil fuels whenever there are sufficient renewables running.   The company has been innovative in this space, and one of the themes of COP26 has been to find opportunities to share best practice and ideas with other system operators around the world.
And this theme of collaboration has been a recurring one.   Look no further than the North Sea, where the UK expects to meet the bulk of its 40GW offshore wind ambitions, but these ambitions sit alongside those of countries like Norway, Denmark and Belgium.   Brexit and politics is not getting in the way of genuine international collaboration where we have shared objectives with our neighbours, the most recent example being the subsea electricity interconnector between the UK and Norway, the world's longest.  This and the other interconnectors need to be optimised alongside planned offshore wind and other energy projects to create an integrated whole which delivers secure and efficiently delivered energy where it's needed.
And this is where, once again, it comes right back to the individual.  These big projects need local buy in; they typically involve new cables, convertor stations, substations and other onshore infrastructure, and so the benefits and the bigger picture need to be clearly explained and understood.
But isn't that the case also for the climate change challenge itself? If we are to keep global temperature rise to within 1.5 degrees, we each of us need to make some hard and difficult choices about how we live our lives. People don't take kindly to being told what to do; far better to explain and win hearts and minds.
For me, that's been the recurring question over the course of this opening week at COP26; are the world's politicians brave and bold enough to commit to what's needed and back themselves to make the case for change when they go back home next week?
Andrew Whitehead, Senior Partner & Head of Energy
A lot rests on the shoulders of our politicians, who must start thinking and acting long term.  And we need to reverse the recent trend of isolationism because the climate change threat will only be solved by collective action in a spirit of generosity, trust and compromise. We have heard during COP26 that we don't lack availability of global finance which can be raised and deployed in developing and implementing the necessary solutions.  What we risk seeing is a failure of governance, and at this late hour, with the stakes so high, that cannot be allowed to happen.
Andrew is a specialist energy regulatory and contracts lawyer, who works with a range of utility and developer clients and funders to help them manage regulatory and legal risk in a fast-moving and complex environment.