An open letter to business leaders
An open letter to business leaders
The new normal abnormal
Everyone is referring to the 'new normal': whether it be politicians, schools, the media, or the business community.
This phrase is everywhere. And recently, it's really started to bother me.
This feeling crystallised earlier this week when a thought jumped into my head on Wednesday morning that I just couldn't get rid of: what we're heading towards is not the 'new normal'…
It's the new abnormal.
Using the phrase the 'new normal' implies that we are going to step backwards and try to adapt some element of what we had before. But what we've shown in the last few weeks is that human kind can take a huge leap if it absolutely has to. We need to capitalise on the momentum this has generated and embrace what it has taught us about our ability to change for good. And I mean that in both senses of the word: permanently and for the better.
My fear is that we forget what this feels like. And we forget this profound and utterly unique opportunity we've been handed to make something so good come out of something so terrible.
By still referencing the 'new normal' we are suggesting that, given the opportunity, we would go back to the old normal.
But we are never going back to before. And it's our duty to make this happen.
I want us to shift our mindset on this. Imagine it as not just a line that we've crossed, but a brick wall and we are only going to move forward.
Let's use the same amazing mentality and bravery that we've had to find and adapt to make the changes we've had to make in the last few weeks and question 'why do we have to go back to any of those things?'
Let's reimagine.
Let's redesign.
Let's redirect the track we're on. Better still let's be brave enough to consider if this track is still the right one or if we should now shift to another path without fear of the usual recrimination for changing our minds.
For example, three months ago I was convinced that HS2 was the right investment for our infrastructure. Is it now better and more relevant (given what are going to be increasingly shrinking timescales for transformation) to be investing in a greater digital infrastructure? I am reminded of the old Henry Ford quote re wanting faster horses when the future was clearly going to be cars…
Applying this mindset can go way beyond ways of working and our office spaces. This could be in the way that private businesses collaborate with each other and a more collaborative public sector and government, taking more of an abundance mentality and taking an even bigger role in society and the community. We need to take greater responsibility, apply more trust in each other and work together to make things happen.
And yes I'm also referring to our broken political system ... I believe business can and should rise above this and lead the way on a civic and societal level too; making up for the lack of honesty, transparency, trust and collaboration our world so badly needs but can't find in those who govern many of our nations.
This extends to making a real step change in our actions towards diversity, inclusivity and sustainability. Because essentially, all of those old paradigms we used to worry about and things that people said 'couldn't be done', or people said 'would take too long' or 'never work' have shifted.
We have just shown ourselves and each other that we can move mountains when we have to.
My fear is that we drift into a new normal.
My hope [actually, no, my intention] is that we recognise the opportunity we've been given and share a collective energy and tenacity to drive into a new abnormal.
I intend to make this happen in any small way I can – will you join me?
Sarah Walker-Smith
CEO, Shakespeare Martineau.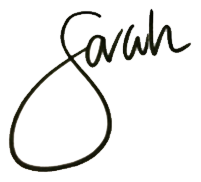 SHMA® ON DEMAND
Listen to our SHMA® ON DEMAND content covering a broad range of topics to help support you and your business.
Our thoughts
All the latest views and insights on current topics.
Our expert lawyers are ready to help you with a wide range of legal services, use the search below or call us on: 0330 024 0333