Minimising tax is a key consideration in business decisions. Our tax expertise is on the money when it comes to optimising your tax position.
If you're after quick fix tax avoidance, look elsewhere.
Ours is a proven specialism which offers full and integrated tax advice on on all aspects of tax as they affect companies, business and individuals and the transactions that they enter into. You'll gain full understanding of the tax impact on all parts of the deal and clear recommendations on the tax-driven decisions you'll want to make.
We provide a full range of corporate transaction advice, with M&A, joint ventures, equity and debt financing, restructuring, de-mergers and listings
We advise individuals on everything from qualifying for entrepreneurs' relief on a business disposal to minimising tax on an issue of shares to a director to the legitimate use of EBTs
We work closely with our specialist investment funds practice, advising fund managers and institutional investors on setting up funds, efficient capital and income structures, investment structuring and returns to investors. We are specialists in EIS and VCT schemes, BPR and investors' relief
We provide specialist employment tax advice, including supporting HR teams on general employment related tax, advising on share incentivisation arrangements and setting up employee ownership schemes
We advise on all aspects of real estate transactions, from reducing stamp duty land tax on high-value property purchases through to demerging a corporate group into trading and property owning divisions without incurring tax on the demerger. All tax aspects are covered, including capital allowances, stamp duty land tax and VAT – often delivering huge savings for clients
Our international networks give us significant international reach to provide comprehensive tax legal services for cross-border corporate, finance and real estate transactions, which is coupled with our strong industry sector focus. We can also advise you on the advantages that the UK offers as a location for holding companies of international groups
Our service
We guide clients through the maze of complex rules and deliver clear strategic advice. We take an active role from the outset and work collaboratively, with other lawyers here leading your project. We can also complement external advisors you may be using for a transaction by providing the tax specialism you need.
How we work with you
There are no taxing issues for us; just workable solutions to tax issues. We aim to get to know your business well so we can use our tax literacy to robustly assess options and find the best way to achieving your objectives.
Our clients praise us for our clear commercial advice that helps them to complete their transactions and achieve their goals.
Other Corporate Legal Services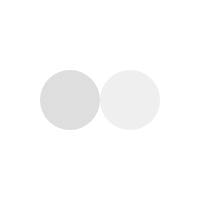 Corporate Finance
We can guide you through all stages of your growth strategy – from early stage, investment and restructurings to M&A, equity and debt markets to tax-structuring and exit.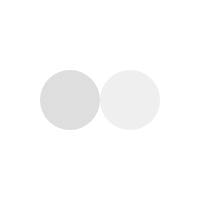 Corporate Restructuring & Insolvency
Business survival at the best of times is challenging but how you react to the current crisis, and what actions you take now, can help avoid an insolvency situation. Our experts provide advisory, transactional and litigation services in relation to all restructuring and insolvency matters. We are by side when times are tough
All the latest thoughts and insights from our team
Intervention of Khokhar Solicitors
SRA Intervention
Intervention of Khokhar Solicitors
Devereux & Co has been closed down by the Solicitors Regulation Authority ('the SRA'). […]
All the latest on-demand content