Hamburg: Your life sciences and medical devices gateway to Europe
Thursday 20th June 2019, 08:30 - 10:30
60 Gracechurch Street, London, EC3V 0HR
In partnership with Hamburg Invest and EPG Economic and Strategy Consulting, we are hosting 'Hamburg: Your life sciences and medical devices gateway to Europe' at our offices in London on Thursday 20 June 2019.
Did you know Hamburg is the most Anglophile city in Germany, and business relations between Hamburg and Britain boast a particularly long tradition? Last year, Hamburg saw more than 340,000 tourists from Britain. Around 1,000 Hamburg companies have business relations with the UK. It has a major startup scene with more than 100,000 arrivals annually, 96,000 students, and a major hub for Chinese and US investment.
Hamburg is young, innovative, with a high quality of life, and has your ideal partner with Hamburg Invest, the one-stop agency for international investment and business development in the city.
The Hamburg life science network consists of 20,000 highly qualified professionals, over 500 biotech, pharma and medical technology companies, and a multitude of research institutes across Hamburg and Schleswig-Holstein. The Life Science Nord cluster's infrastructure covers the complete value chain from basic and applied research via clinical tests to ready-to-market products. Close cooperation between practitioners and industry creates the environment for innovative products and technologies to succeed.
Are you a life sciences, medical devices or medtech company?
Are you looking to expand your business into Europe?
Are you looking for support for your business development?
If Yes, come to our breakfast seminar on Thursday 20th June at 8:30am to find out more about how your business could accelerate in Europe, through the innovation hub of Hamburg. You will get to meet British businesses that have set up in Hamburg and succeeded, as well the Hamburg Invest team.
Register right away at https://hamburginlondon2.eventbrite.co.uk or find out more by emailing Spoorthy at spoorthy@economicpolicygroup.com, to set up a call with you before the event.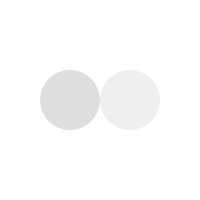 Related articles
All the latest views and insights on current matters.
Related Content
Other areas of our website you may be interested in.